Does your horse need a safe place to scratch? Fair Mare Products' Equine Scratcher provides a solution for safe scratching. The Equine Scratcher is the premier equine scratching aid on the market. "My inspiration for creating The Equine Scratcher evolved from searching for a way to help my own horses scratch safely, and in turn, make them healthier and happier," says Susan Lyon, Fair Mare Products' founder and owner. Scratching is a natural tendency for horses and promotes circulation, blood flow and a feeling of well-being. Most kept horses today have lost their natural outlets to scratch and as a result look for the most abrasive thing they can find, resulting in undesirable broken skin, puncture wounds, or missing hair. The Equine Scratcher is a flexible, texturized 10.5″ x 25″ panel that can be mounted on pasture posts and stall walls and allows horses to safely scratch. Made of a durable polyethylene material, not rubber, this product will not pull horsehair. The Equine Scratcher's unique surface design also has no protruding nodules to bite and allows horses to get a great rub even if they have a blanket on. The Equine Scratcher can be used indoors or outdoors and is maintenance free. It is also the perfect solution for cows, sheep, donkeys, and other furry friends. The Equine Scratcher is available through tack stores in the US as well as online. Learn more at www.fairmareproducts.com.
Published November 2012 Issue
This article sponsored by: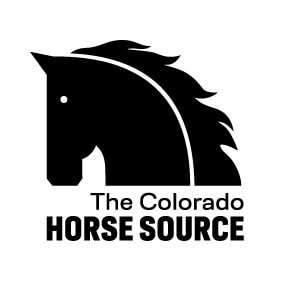 The Colorado Horse Source is an independently owned and operated print and online magazine for horse owners and enthusiasts of all breeds and disciplines in Colorado and surrounding area. Our contemporary editorial columns are predominantly written by experts in the region, covering the care, training, keeping and enjoyment of horses, with an eye to the specific concerns in our region.