Equine Colic Relief contains ingredients found in nature's medicine cabinet. It ends each colic using 4 processes.These natural processes, work in unison within the body of a horse to put out the fires of pain and end a "normal" or natural occurring fecal and/or fecal & light sand impaction, gas and mild spasmodic colic. It is administered by using the 60ml oral syringe which accompanies each bottle. The owner fills it with the required dose of ECR, places it on the back of the tongue, pushes down on the plunger and then carefully follows the instructions. ECR begins to perform when it enters the stomach lining and is absorbed by the bloodstream. As it ends a normal bout of colic, within a testing time of 90-200 minutes, the body is gently, safely, and effortlessly returned to good health. An abnormal colic is quickly determined if ECR, within 10-30 minutes, does not return bilateral bowel activity in all 4 abdominal quadrants. The formula in ECR, was developed by a doctor in 1996, tested 3 years, released in Canada & Europe in 1999, the U.S, in 2006, Mexico in 2009 and in 2010, South Africa & Australia joined the ECR, World Wide, Circle of Life. ECR is bought, used, praised and trusted by countless clients, and Recommended by Veterinarians, who bout after bout, successfully field test it on colic. ECR is your 1st line of defense to end a normal colic. Call a Representative Today @ 877-363-2688 or visit www.stopscolic.com.
Published August 2012 Issue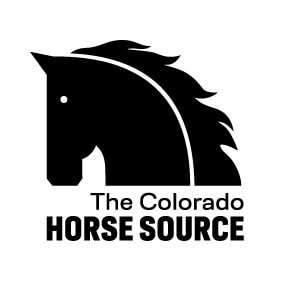 The Colorado Horse Source is an independently owned and operated print and online magazine for horse owners and enthusiasts of all breeds and disciplines in Colorado and surrounding area. Our contemporary editorial columns are predominantly written by experts in the region, covering the care, training, keeping and enjoyment of horses, with an eye to the specific concerns in our region.