Blazers Shine at Popular Yearly Event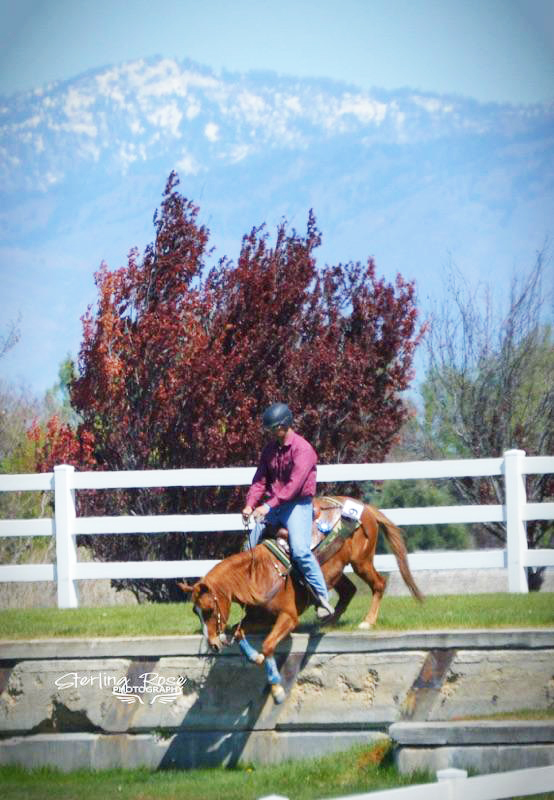 What a great 2016 horse expo! The Blazers rocked this event again. Donna Kelleher brought an entourage from northern Idaho, as well as Billy Ferreira and Crystal Tonto who came all the way from Wyoming. It was fun to see and mingle with these out-of-area Blazer owners.
We had many wonderful volunteers at the booth and appreciate all of them. There were beautiful Blazers on display throughout the weekend and five amazing horses for sale at the Blue Ribbon Horse Sale. Seven Blazer owners competed in the Extreme Cowboy Race, two in the youth category and five in the adult categories. It truly was our year to shine. Amanda Casper competed in the All Breed Challenge for the American Blazer Horse Association and she placed in the top four on Friday. On Sunday evening she also competed for the top prize of $1,000 and did an amazing job. We are all very proud of her. She worked so hard preparing for this moment in the spotlight and even though she didn't win the top prize she won our hearts. Thank you, Amanda, for doing such a great job.
For more details about the competitions and expo activities, and also pictures of the competitors and all the events, visit us on our Facebook page. Information on the club can be found at blazerhorse.com.
The mission of ABHA is to encourage and support members of the Association, while they raise, exhibit, promote and enjoy the American Blazer Horse. It is also our goal to maintain a history of the Blazer Horse by recording their bloodlines and achievements for the preservation of the breed. blazerhorse.com