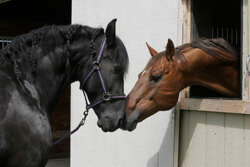 Most persons that have managed a breeding herd are familiar with Regu-Mate, an oral form of replacement progesterone. Regu-Mate has many applications including but not limited to controlling a mare's cycle to suppress behavioral signs of estrus (heat), synchronizing multiple mares to cycle together, and minimizing early embryo loss due to insufficient levels of progesterone. This drug has recently become available as a generic. Pilchuck Veterinary Hospital established an equine reproduction center in 1996. The idea was to offer a package of services to mare and stallion owners that included coordination and management of the breeding or collection process delivered by staff trained in equine reproduction procedures and processes. This package of services has a preset cost, ensuring that there will be no surprises or hidden fees. Contact Pilchuck Veterinary Hospital for questions about mare management, including preparing your mare for breeding and/or to make an appointment for a breeding soundness exam. Call 360-568-3111 or visit pilchuckvet.com.
Published April 2013 Issue
This article sponsored by: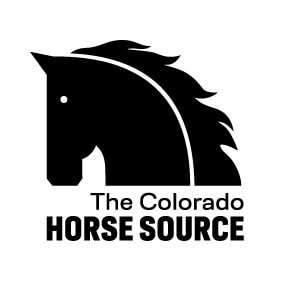 The Colorado Horse Source is an independently owned and operated print and online magazine for horse owners and enthusiasts of all breeds and disciplines in Colorado and surrounding area. Our contemporary editorial columns are predominantly written by experts in the region, covering the care, training, keeping and enjoyment of horses, with an eye to the specific concerns in our region.