It's tight at the top after first round of Olympic Team Jumping
by Louise Parkes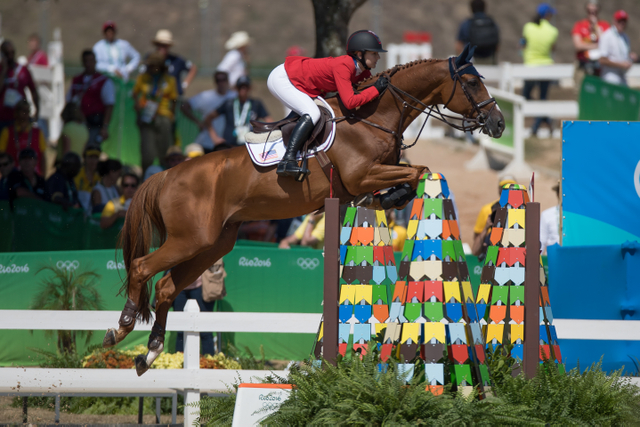 Brazil, Germany, The Netherlands and USA all tied for the lead on a zero score after the first round of Team Jumping at Deodoro Olympic Park today, with France trailing by just a single time fault going into tomorrow's second-round medal decider.
Canada lies sixth on a four-fault tally, and the top-eight qualifying group is completed by Sweden and Switzerland, each carrying eight faults. A total of 15 nations competed in today's first round, and amongst the seven teams that did not make the cut were the defending Olympic champions from Great Britain.
Once again the open water proved the bogey fence on the Guilherme Jorge's course, and London 2012 team gold medallist Nick Skelton was penalised here with Big Star in an otherwise copybook tour of the new track. And when his team-mates Ben Maher (Tic Tac) and Michael Whitaker (Cassionato) posted five-fault results when leaving a fence on the floor and also exceeding the 81 seconds time-allowed, and then John Whitaker had a nightmare round for an uncharacteristic 23 faults with the mare Ornellaia, it was all over for the British contingent.
Spectrum
On the other end of the spectrum the Americans, Dutch and Germans all posted three clears in a row. Kent Farrington (Voyeur) and Lucy Davis (Barron) are both Olympic first-timers, and when their colleague and double Olympic team gold medallist McLain Ward also kept a clean sheet with Azur the Americans were done and dusted. Farrington wasn't getting too carried away however. "Quite clearly our hopes are to be in contention for the top, but you never know what to expect – we take it one round at a time," he said wisely.
Meredith Michaels-Beerbaum and her fabulous grey, Fibonacci, were only called up from the reserve bench at the last minute but are showing they are perfectly entitled to their spot in the German side when posting another spectacular clear along with Christian Ahlmann (Taloubet Z) and Daniel Deusser (First Class). And world and European double-champion, The Netherlands' Jeroen Dubbeldam (Zenith) who took individual gold at the Sydney Olympic Games in 2000, was backed up by great performances from both Maikel van der Vleuten (Verdi) and Harrie Smolders (Emerald).
Pulled it back
Brazil's Eduardo Menezes (Quintol) kicked off with a great clear before Stephan de Freitas Barcha (Landpeter do Feroleto) racked up eight faults, but then Doda de Miranda pulled it back for the host team with a brilliant run with Cornetto K. As Pedro Veniss set off however he had the entire population of Brazil sitting at the back of his saddle, but his 12-year-old stallion Quabri d'Elle didn't let him down. "I spoke a lot with Rodrigo (Pessoa) and he told me to relax and concentrate", Veniss said. And clearly the Brazilians have a podium placing in their sights. "I was here in 2007 when we won the Pan-American gold medal. We are really focused on doing the same tomorrow", he pointed out. However they will only have a three-man side when the action resumes in the morning, as Barcha has been disqualified along with Ukraine's Cassio Rivetti for a rule infringement.
Hot pursuit
The French are in hot pursuit despite a difficult start to the Games. "Since we arrived here in Rio we had the injury to Ryan (the horse of Simon Delestre who was withdrawn) and then the small problem during the night, five days ago, with Flora (Penelope Leprevost's mare Flora de Mariposa). And then Penelope had a fall (in the opening competition on Sunday).  But maybe it helps us to fight more!" said team member Kevin Staut.
A total of 49 horse-and-rider combinations go through to tomorrow including defending individual Olympic champion and Swiss team member Steve Guerdat who had a double error today with Nino des Buissonnets.  "I rode energetically to the water jump because there were a lot of mistakes there and perhaps I over-motivated him and it led to the mistake at the next fence. But tomorrow is another day and a new course, and anything can happen", he said.
Result here
Quotes:
Pedro Veniss BRA: "It's a pleasure to work with George (George Morris, Bra
zilian team coach). He told me he's been to 15 Olympic Games so that's some experience! He's helping us a lot."
Eric Lamaze CAN: I was told I had to go clear. My mare is in fantastic form, she didn't feel like a horse that was going to make a lazy mistake."
Maikel van der Vleuten NED: "I'm riding this horse for ten or eleven years and we've had him since he was four. I knew when I sat on him the first time that he was something special. You dream your horse is going to do this stuff but you don't know how it's going to develop over time.
He's a great horse, the closer he gets to the ring the more he likes it"!
Peder Fredricson SWE: "I did my first Olympic Games in 1992 in Barcelona as a three-day eventer! We bought All In as a seven-year-old from Ludo Philippaerts and he was already a good horse then, he went well for Nicola (Philippaerts) and the owner decided to buy the horse for me. He's a really small horse, but when I took my first jump on him I new this was a horse I would like. He used to be really hot but he as calmed down now. He has changed character a lot."
Kent Farrington USA: "It is never easy to be the lead-off rider. But it helps the others to put in a clear round. That was my duty. Mission accomplished. I have Voyeur for four years and I know him well. When I walked the course today I knew it would suit him."
Kevin Staut FRA: "London was the first Olympics for all of us and we could not imagine the atmosphere, and how it is different from other championships. So, I think it was a really bad experience, but a really good one to get us ready for Rio. This time we arrived for the opening ceremonies and we have been here for 10 days. It is hard to be away from our stables for a long time, but it was our choice to be really in the Olympic spirit. We know we have to fight ten times harder than for another show. Each day is a new day and we have to do something to qualify for the next day. It is hard, but this time we know how it is. In London, we were children!"
This article sponsored by: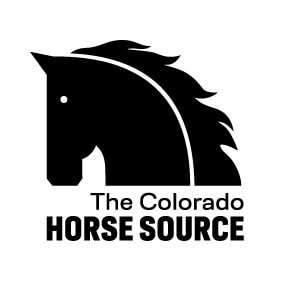 The Colorado Horse Source is an independently owned and operated print and online magazine for horse owners and enthusiasts of all breeds and disciplines in Colorado and surrounding area. Our contemporary editorial columns are predominantly written by experts in the region, covering the care, training, keeping and enjoyment of horses, with an eye to the specific concerns in our region.