Save a Forgotten Equine Holds Year-End Tack and Blanket Sale Sept. 25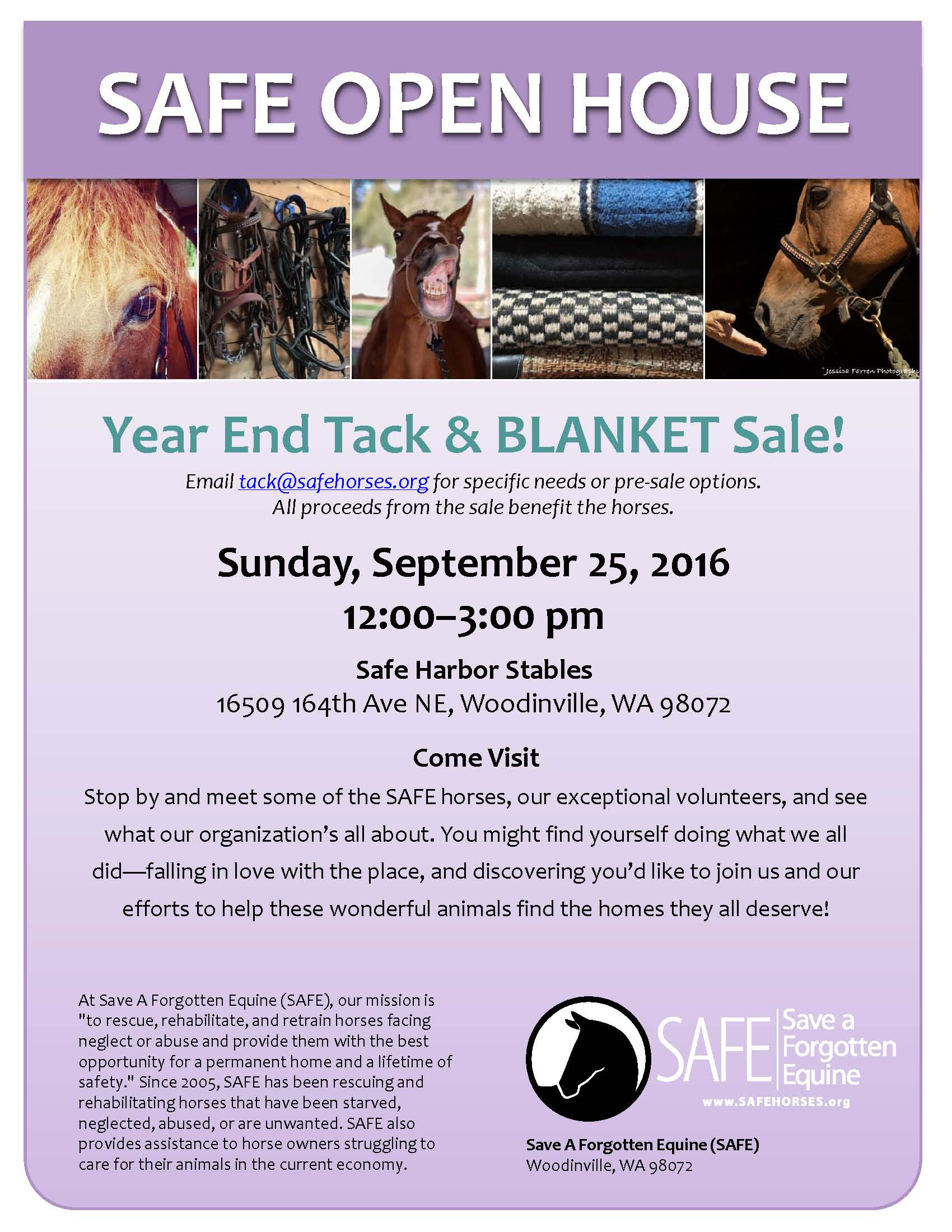 Save a Forgotten Equine horse rescue in Woodinville is selling an overabundance of donated gently used blankets and tack at its year-end open house and tack sale on Sunday, Sept. 25 between noon and 3 p.m. For a limited time, when you buy one blanket for $25, you can make an offer on a second. Many sizes of blankets are available, plus coolers, boots, wraps, saddles, halters and bridles. All proceeds from the sale of tack go to help our rescue horses. Shop during the Sept. 25 open house or email [email protected] for an appointment. Location is Safe Harbor Stables, 16509 164th Ave NE, Woodinville, WA 98072.
About Save a Forgotten Equine (SAFE)
Save a Forgotten Equine (SAFE) in Woodinville, WA, rescues and rehabilitates horses that have been starved, neglected or abused, providing them with the best opportunity for a permanent home and a lifetime of safety. SAFE is a 501(c)(3) exempt organization, and relies almost entirely on individual donations to fund its programs. SAFE works to support Animal Control divisions in King, Snohomish, and Pierce counties and provides assistance to horse owners struggling to care for their animals in the current economy.
For more information about SAFE, please visit http://www.safehorses.org or contact Bonnie Hammond, [email protected], phone: 206-331-0006.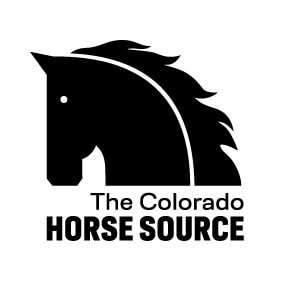 News from the horse industry. Sharing today's information as it happens. The Colorado Horse Source is not responsible for the content of 3rd party submissions.