Schleese Saddlery Service announced today that as part of their 30th anniversary celebration, they will be giving away 30 saddles to deserving organizations or individuals over the coming year.
Jochen Schleese, owner and founder of Schleese and Saddlefit 4 Life®, says "We have been fortunate to be involved in the saddle business for the past thirty years and to celebrate we want to show our appreciation by helping others in the riding community".
The program is designed to allow riders and organizations to recommend those who they feel are in need and deserving of an entry level Schleese saddle. Recipients will be selected based on written applications received from the riding community nominating organizations or individuals that would benefit.
Schleese explained further by saying "This is an expensive business and there is always a need for equipment. When we are in the field, we often hear stories of organizations or up and coming riders who sometimes need more than they can currently afford. We want to help places like local therapeutic riding associations, training centres, rescue or trail riding facilities as well as riders to achieve their goals just as we have achieved ours."
Schleese Saddlery Service Ltd. will donate 30 entry level saddles over the course of the coming year to selected recipients based on the nominations made by the riding community.
Starting today, the community is encouraged to send letters to Sabine Schleese ([email protected]) nominating recipients and explaining what you feel makes them deserving of one of these saddles. Winning nomination letters will be shared on our social media platforms and the first group of saddles will be awarded in October 2016 and quarterly thereafter over the coming year, ending on July 31, 2017.
About Jochen Schleese and Schleese Saddlery Service Ltd.
Jochen Schleese graduated from Passier as a Certified Master Saddler and came to Canada in 1986 to establish and register the trade of saddlery in North America, operating the only authorized saddlery training facility in Ontario. Schleese Saddlery Service is the world leading manufacturer of saddles designed for women, specializing in the unique anatomical requirements of female riders. Schleese authorized representatives provide diagnostic saddle fit analysis and saddle fitting services across North America to maintain optimal saddle fit to horse and rider.
Now with over 80 different models, including the new Obrigado and the soon-to-be release Tribute, Schleese also offers 'Glam it up' options on all its models for those riders looking for a little more 'bling' in their rides! For more information about Schleese Saddlery Ltd. please go to www.schleese.com
Jochen Schleese is also the author of the best-selling "Suffering in Silence: The Saddle Fit Link to Physical and Psychological Trauma in Horses". www.saddlesforwomen.com
This article sponsored by: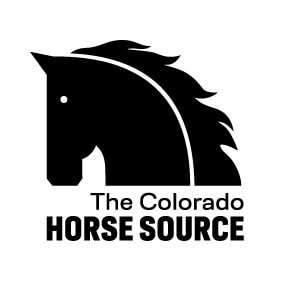 The Colorado Horse Source is an independently owned and operated print and online magazine for horse owners and enthusiasts of all breeds and disciplines in Colorado and surrounding area. Our contemporary editorial columns are predominantly written by experts in the region, covering the care, training, keeping and enjoyment of horses, with an eye to the specific concerns in our region.