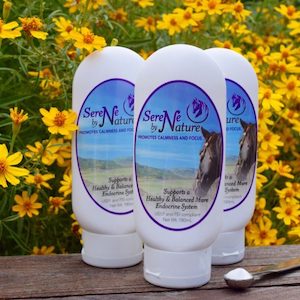 Introducing Serene by Nature® cream — the new innovative, effective, and all-natural way to safely support and balance the equine endocrine system. This one-of-a-kind nutraceutical is naturally beneficial for nervous, spooky, hard-to-handle horses and mares suffering from PMS (Pissy Mare Syndrome). Serene by Nature cream was created to help holistically balance equines during their regular seasonal cycles, which may help with attitude, performance, focus, and trainability.
Serene by Nature is the first ever bio-identical topical cream for horses. With transdermal absorption as the best delivery system for this metabolic product, Serene by Nature cream is easy to apply and hassle free. Most importantly, Serene by Nature poses none of the serious health concerns associated with synthetic products such as Regumate or Medroxyprogesterone.
Serene by Nature cream has no known negative side effects or drug interactions, and it won't test negatively in competition. Our unique formula was created to effectually provide an intrinsic support for horses during all their regular seasonal cycles. Serene by Nature cream aids in promoting calmness, focus, and a consistently good attitude in the ring and out on the trail, every day. Serene by Nature cream is veterinarian tested, approved, and recommended.
For more information visit www.SerenebyNature.com, email us at [email protected], and follow us on Facebook. Order now and 50% of your purchase will be helping animals in need from Hurricane Harvey.
Originally Published November 2017 Issue
This article sponsored by: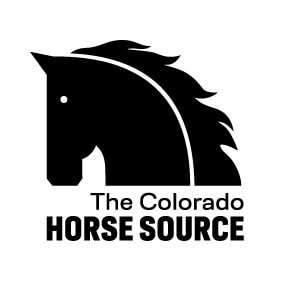 The Colorado Horse Source is an independently owned and operated print and online magazine for horse owners and enthusiasts of all breeds and disciplines in Colorado and surrounding area. Our contemporary editorial columns are predominantly written by experts in the region, covering the care, training, keeping and enjoyment of horses, with an eye to the specific concerns in our region.