By Kristen Browning-Blas
Shine the miniature horse will trot into an exclusive club of Colorado equines with artificial hooves when he leaves the James L. Voss Veterinary Teaching Hospital this week.
After suffering a vicious dog attack that mangled a hoof and led to infection, Shine needed surgical amputation of his lower-left hind leg in order to survive. His owners, Jacque Corsentino and Lee Vigil, asked veterinarians at Colorado State University to "do whatever it takes" to give the 3-year-old horse a chance at a normal life on their ranch in Florence, Colo.
In mid-March, Dr. Laurie Goodrich, an associate professor of equine orthopaedics, led a two-hour surgery to remove Shine's infected hoof and distal limb below the fetlock, the hinge joint of the lower leg. She placed two stainless steel pins through the cannon bone to help support Shine's leg while the wound healed.
Goodrich then used measurements from her patient's radiographs and a 3-D printer to build an exact replica of his hoof, which helped Shine stay balanced while he healed.
Small size makes prosthesis possible
Shine has spent the past month at CSU's Veterinary Teaching Hospital charming veterinary students while recuperating in a stall alongside full-sized horses that seem like giants next to the 30-inch-high, 150-pound mini.
Full-sized horses weigh between 800 and 2,000 pounds, typically making it impossible to outfit a severely injured horse with an artificial limb that will successfully carry the load. Horses in Shine's condition – with broken bones and dangerous infections – are usually euthanized when treatment fails.
But his small size made Shine a good candidate for amputation and prosthesis. It's an uncommon approach, even for Goodrich, a practicing veterinarian for 25 years.
"It's the first one I've done, but I've always wanted to try," said Goodrich, who specializes in equine orthopaedic surgery. "We had no way of preserving that limb. So we had to take it off, and this was the only option to preserve his life."
The last CSU equine case involving amputation surgery and prosthesis occurred in 1998. That's when Dr. Gayle Trotter performed surgery on a burro named Primrose, whose likeness is reflected in a bronze sculpture outside the hospital.
Shine's journey begins after attack
Shine's medical journey began at 6 a.m. Dec. 29, 2015. Corsentino went out to feed Shine and her two other miniature horses.
"He didn't meet me at the gate like he always does, and he was standing funny," Corsentino recalled. "I shined the flashlight on him, and he was covered in blood."
Shine had puncture wounds on his face, a torn lip, a gashed knee, and he was bleeding from his left rear fetlock. Corsentino thinks he was attacked by dogs.
She treated Shine for two months with veterinary guidance, then sought another opinion from Dr. Britt Stubblefield, a CSU alumnus who owns Rocky Top Veterinary Service in southern Colorado. Radiographs revealed fractures in Shine's coffin bone and lower pastern bone, the small but critical bones extending from the lower leg into the hoof.
"Dr. Stubblefield called Dr. Goodrich from my barn, and then at least we knew we had some options, other than sending him to heaven," Corsentino said. They made the four-hour trip to Fort Collins, and Goodrich quickly determined that the hoof had to be amputated.
One month after the surgery, Shine was fitted with an artificial hoof from OrthoPets, a company in Westminster, Colo., that specializes in animal prostheses. Founder Martin Kaufmann has worked with CSU on other cases, including that of Brutus, the famed Rottweiler with four prosthetic paws. Shine will be the fourth miniature horse to receive an OrthoPets hoof, which looks like a narrow ski boot with a foam liner and bike-tire treads.
As students and residents watched Shine take his first steps on his new hoof, fourth-year veterinary student Jessica Carie marveled at the difference. "I think this is awesome. He's already so much more comfortable than with the cast," she observed.
Dr. Ellison Aldrich, the resident who has overseen Shine's case, says the horse's small size and personality have a lot to do with his recovery.
"He's very sweet, laid-back, easy to deal with," she said. With so much recovery time at the equine hospital, his caregivers have gotten to know Shine's tastes. "His favorite food is Gobstoppers. He's so cute and people love to feed them to him. But he also loves apples and carrots."
A new future with a new hoof
Corsentino had planned to train Shine as a show horse, but now is contemplating a different future for her little buddy. The family has set up a crowdfunding page through PetChance.org to help with Shine's medical expenses.
"He's so comforting. You know when you have horrible days? Shine is my therapy," Corsentino said. "I think he would make an amazing therapy horse for wounded warriors or kids with disabilities."
Shine's ordeal has deepened Corsentino's faith, and she hopes sharing his story will help to educate and inspire others. "Every day I prayed and pleaded and cried out to God for a miracle," Corsentino said. "Now thanks to the amazing team at CSU we can share his testimony. We have been blessed beyond words to work with such phenomenal doctors and support staff at CSU."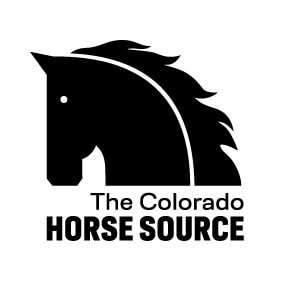 News from the horse industry. Sharing today's information as it happens. The Colorado Horse Source is not responsible for the content of 3rd party submissions.