Spalding Labs Launches a New Radio Channel—Flying SL Ranch Radio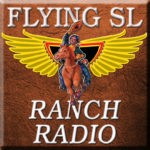 The new "Flying SL Ranch Radio Channel" is power-packed entertainment for horse lovers thirsting for something completely different. It features 24/7 old time cowboy-themed music, interspersed with horse tips, interviews with famed equine experts, hilarious horse antics and much, much more.  Created by community radio talent and horseman Charlie Engel (Chuckaroo the Buckaroo) and sponsored as a labor of love rather than a commercial venture by Tom Spalding of Spalding Labs, this internet-based station is designed to give the horse community a unique source for fun-filled, listening enjoyment. Highlights include a special one hour daily variety show hosted by renowned radio personality Chuckaroo the Buckaroo and his sunny sidekick, Buzz O'Bannion. Our hosts ride the prairie, sharing a compilation of cowboy classics, horse training excerpts from noted horse trainers and amusing anecdotes. In the first episode, Chuckaroo and Buzz showcase an interview with Jon Ensign on horse hobbling as well as announcer Desert Pete's amusing tales about the old west. The show runs several times daily.
To listen go to http://radio.spalding-labs.com and click on the Flying SL Ranch Radio Listen Now button. Don't miss out on this fun-filled channel's endless selection of music, tales of the Wild West, exciting interviews and expert horse training tips.
Published May 2014 Issue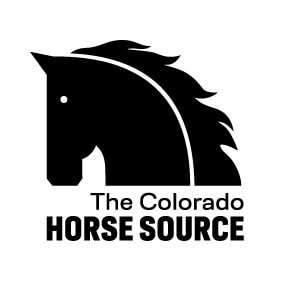 The Colorado Horse Source is an independently owned and operated print and online magazine for horse owners and enthusiasts of all breeds and disciplines in Colorado and surrounding area. Our contemporary editorial columns are predominantly written by experts in the region, covering the care, training, keeping and enjoyment of horses, with an eye to the specific concerns in our region.