As the concept of steaming hay gains steam in the United States, Haygain veterinary consultants Chad S. Davis, DVM, and Stephanie Davis, DVM, are fielding wide-ranging questions about the benefits and applicability of steaming hay. Both veterinarians are seasoned equestrians and horse owners. Their practice, Davis Equine, LLC, is based in The Plains, Virginia.
Here, Drs. Stephanie and Chad answer questions about the use of steamed hay to improve equine respiratory health.
Q: My horse coughs occasionally or has a runny nose, but has not been diagnosed with an airway disease. Can Haygain steamed hay help?
Drs. Davis: Yes. Hay and the environment are the most causative agents for allergens that trigger Inflammatory Airway Disease and Recurrent Airway Obstruction (often called "heaves"). As such, these are the respiratory conditions we target with the use of steamed hay. We've found that Haygain steamed hay will drastically reduce the allergen sources from hay, helping horses with Equine Asthma, IAD and RAO and including horses that live with very low grade, often undiagnosed, versions of inflammatory airway disease.
Q: My horse gets high quality hay, should I still consider steamed hay?
Drs. Davis: Yes. Even if you don't feel like your horse has a lot of respiratory problems right now – they seem very healthy, they do their job, they compete very well – the bottom line is even the best hay, the most expensive hay, has mold spores in it and allergens. It's just part of the environment and the way hay is produced.
Q: Why is steamed hay better for my horse than dry hay?
Drs. Davis: The important thing to remember is that all hay has mold and allergens. Bottom line, the horse will always have some sort of detrimental respiratory effect due to that. If there is a way we can eliminate it, which is what the Haygain steamer does, there is no better solution to that problem.
Q: I have allergies. Will using Haygain help me?
Drs. Davis: We get this question a lot from people who have allergies and care for their horses. The allergens found in all hay types that affect horses are sometimes those same mold spores or allergens that affect people. So, assuming that it is the similar sort of spore in the hay that's affecting the human, then at least the source for that allergy has been removed by steaming the hay.
Q: How is steamed hay used in a veterinary practice?
Drs. Davis: There are a couple of advantages for the practitioner. The first thing that comes to mind is from a referral center standpoint. For clinics that see horses after colic surgeries, steamed hay is much more palatable. There have already been studies comparing hanging a hay net of steamed hay versus dry hay: in those studies, horses very regularly go to the steamed hay. Secondly, for neonates, we have clinics that are steaming the bedding to make a much cleaner environment for those babies who are already struggling to survive.
See our hay steamers in action at the World Equestrian Games! Or visit www.haygain.us for more information.
Reprinting encouraged. Haygain is committed to improving equine health through scientific research, product innovation and consumer education in respiratory and digestive health issues. With offices in England and the USA, Haygain distributes products for healthier horses to 19 countries, including its Haygain® Hay Steamers, ComfortStall® Orthopedic Sealed Flooring System, ForagerTM Slow Feeder and Flexineb Nebulizer. Visit www.haygain.us for more information.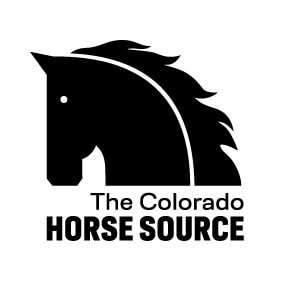 News from the horse industry. Sharing today's information as it happens. The Colorado Horse Source is not responsible for the content of 3rd party submissions.