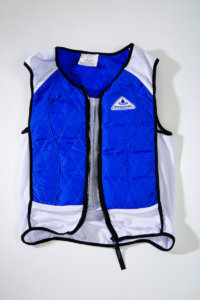 The Hybrid Vest is the latest state of the art Cooling Vest from TechNiche Intl. It combines the HyperKewlTM  Evaporative cooling technology with the TechKewlTM Phase Change (58o F cold pax) technology to create a more versatile cooling product with an extended life. They are used by some of the world's premier athletes. Top trainer and clinician Jim Graham loves the vest and other products. He stated, "The TechNiche Cooling products will give riders an advantage in training and competition when the weather becomes a factor," after he had used the products and had his students in his clinics try the products. "They have a noticeable effect on the rider, allowing them to focus and not worry about the heat."
To put it simply it is an Evaporative cooling vest with pockets on the inside to insert the specially designed Cool Pax Inserts. You can wear the vest with the Cool Pax inserted and be completely dry and enjoy long-lasting, temperature control of  58o F; or you can take out the Cool Pax and use it as an Evaporative Cooling Vest; or you can  insert the Cool Pax and activate the Evaporative cooling material. Vest with inserts only weighs 4.5 pounds. Suggested MSRP is $209.99.                 
The products are available at www.EquestrianCollections.com.
Published August 2011 Issue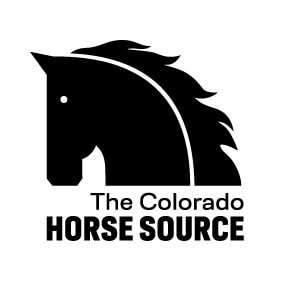 The Colorado Horse Source is an independently owned and operated print and online magazine for horse owners and enthusiasts of all breeds and disciplines in Colorado and surrounding area. Our contemporary editorial columns are predominantly written by experts in the region, covering the care, training, keeping and enjoyment of horses, with an eye to the specific concerns in our region.