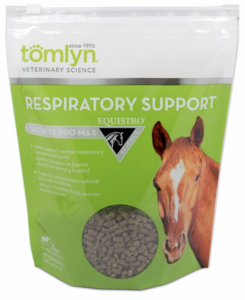 Tomlyn®, a world-class developer of scientifically developed, veterinarian-approved animal health products, has announced the launch of a new health supplement for horses, Equistro® Secreta Pro Max.
Equistro Secreta Pro Max is a health supplement formulated for horses to support normal respiratory functions.
"Our team of scientists and veterinarians are working hard to grow our line of trusted and veterinarian-approved products for horses," says Tabitha Cromer, marketing manager at Tomlyn. "We're excited to expand our equine product offerings in the United States with the introduction of a second Equistro product, which has been a trusted brand in Europe for more than 30 years."
Equistro Secreta Pro Max includes ingredients like black horehound, thyme, coltsfoot, grindelia, mullein flowers and climbing ivy which help maintain optimal secretion and viscosity. Thyme, licorice, burdock, grindelia and mullein support normal function of airways, and vitamin E provides antioxidants to help maintain a normal immune system. All the ingredients help support the bronchial system.
The new Equistro Secreta Pro Max is now available in most major feed stores. To learn more about the product and where it can be purchased, please visit www.tomlyn.com.
I gave this respiratory product to my two horses. They found the taste appealing and readily ate it out of my hand. Karen Pickering, Owner/Publisher, The Northwest Horse Source Magazine.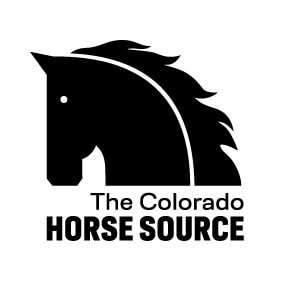 The Colorado Horse Source is an independently owned and operated print and online magazine for horse owners and enthusiasts of all breeds and disciplines in Colorado and surrounding area. Our contemporary editorial columns are predominantly written by experts in the region, covering the care, training, keeping and enjoyment of horses, with an eye to the specific concerns in our region.