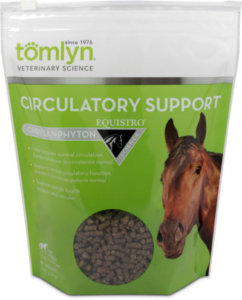 The most recent Equistro product, Chrysanphyton, is a daily equine supplement used to help promote and support normal circulation and vascular function. The supplement is made from the plant, Chrysanthellum americanum, which is dried and shredded. Like the plant, the Chrysanphyton supplement is rich in potent antioxidants. The supplement is formulated to give support to blood vessels, by keeping them healthy, and to promote the natural process of blood vessel dilation in horses.
"Our Equistro Chrysanphyton supplement can be used to support horses that are prone to lower leg and hoof problems, such as quarter horses, warmbloods or thoroughbreds," says Dr. Jennifer Kasten, technical services veterinarian at Tomlyn. "Proper blood circulation is essential for the normal function of hooves in middle aged and older horses."
Adult horses greater than 1,100 lbs. should be given one 20-gram scoop twice daily, which conveniently comes in pellet form. One bag of Chrysanphyton contains a 50-day supply at $129.00. Horse owners can find the supplement at most major feed stores in the United States.
To learn more about Tomlyn's line of Equistro products and where they can be purchased, please visit www.tomlyn.com.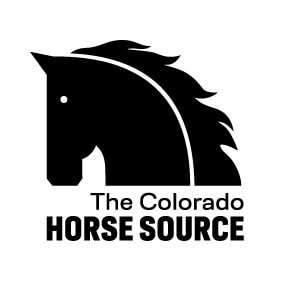 The Colorado Horse Source is an independently owned and operated print and online magazine for horse owners and enthusiasts of all breeds and disciplines in Colorado and surrounding area. Our contemporary editorial columns are predominantly written by experts in the region, covering the care, training, keeping and enjoyment of horses, with an eye to the specific concerns in our region.