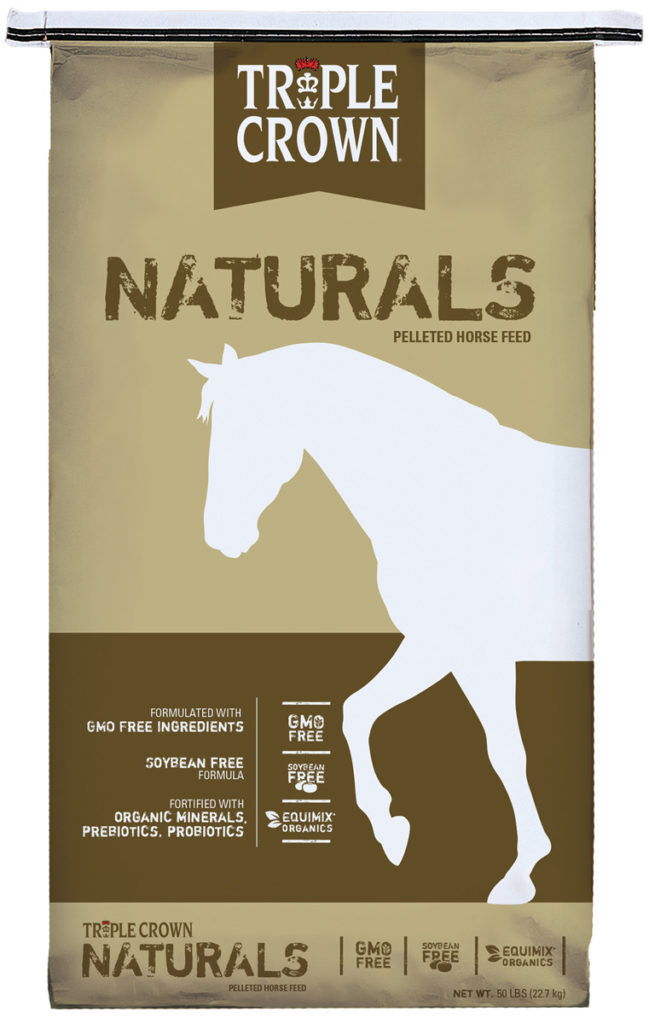 Wayzata, Minn. – Triple Crown Nutrition is proud to announce its new Naturals product line featuring Naturals pelleted feed, the first premium feed of its kind made with non-GMO and soybean free ingredients to provide horses with wholesome, solid nutrition, just as Mother Nature intended. Packed with essential vitamins and nutrients, Triple Crown Naturals is the perfect feed for owners who know real nutrition starts with real ingredients.
Triple Crown Naturals pelleted horse feed starts with premium alfalfa provided by select growers who use non-GMO seeds, ground oats, cold-pressed flaxseed oil, kelp and fenugreek seed. Featuring a nutritious, corn free and soybean free recipe, Triple Crown takes Naturals one step further to include EquiMix® Organics, with an organic yeast culture not found in its other products. This, in combination with organic minerals, prebiotics and probiotics, aid digestion and help protect your horse against pathogenic bacteria and mycotoxins.
Key Features and Benefits of Triple Crown Naturals Pelleted Feed
Formulated with GMO Free Ingredients
Soybean Free
Corn Free
Six Organic Minerals to Maximize Mineral Absorption
Guaranteed Amounts of Prebiotics and Probiotics to Enhance Digestion
No Artificial Colors or Flavors
Every Triple Crown feed is corn free and features a fixed formula so horse owners know they're getting consistency in every bag without ingredients changing due to cost. We believe in using only the finest ingredients available, ingredients capable of bringing out the best in every horse. In fact, Triple Crown will never settle for anything less than offering our customers the absolute best, most nutritionally advanced horse feed on the market.
Triple Crown Nutrition, Inc., headquartered in Wayzata, Minn., is a super-premium horse feed company whose products are primarily sold through independent feed dealers across the United States. Established in 1989, Triple Crown was the first company to add prebiotics, probiotics, and organic minerals to horse feed.
To learn more about Triple Crown or discuss a feeding program, visit triplecrownfeed.com, call 800-451-9916 or email [email protected]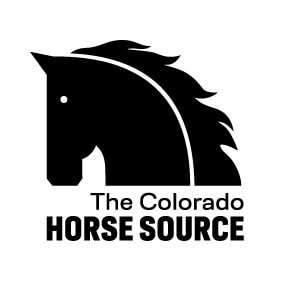 News from the horse industry. Sharing today's information as it happens. The Colorado Horse Source is not responsible for the content of 3rd party submissions.