LEXINGTON, Ky. (Sept 11, 2015) – Like everything you would prepare for a show, you should prepare the same for an accident. Are you going on a longer than normal trip? Gather your resources. Make a travel plan and where you plan to overnight. Locate veterinarians along your route and load the closer ones into your phone or write them down. If you somehow run into a situation where you are unable to find a veterinarian, a stabling facility may have a few names for you.
A lot of horse owners put an emergency contact in their phone as "ICE", which stands for In Case of Emergency. This can help emergency workers notify the appropriate people.
Pack a first-aid kit robust enough to treat large wounds (temporarily), a large flashlight, fire extinguisher, stethoscope, and other medical supplies. Stow this kit separate from your normal first-aid kit used at shows.
If you can get to your horse safely in an accident, it is important to take vitals such as pulse, respiratory rate and temperature. Also take a look at your horse's gums. This is an easy way to assess his mucous membranes. If you push down an area of his gums and let go, the area should come back to a pink color. This will help your veterinarian and better prepare for faster treatment when he/she arrives.
Having your trailer go through routine maintenance is crucial for any travel. Make sure floor boards are intact and check for mold. Make sure doors latch and un-latch properly. The last thing you want is to be in an accident and that once sticky latch no longer works. Check feeders to make sure they are clipped properly. If you have trailer ties for your horses, be sure the quick-release latches aren't rusted and that you have a quick release latch such as an Equi-Ping on the other end that attaches to the trailer. Be sure your tow vehicle is heavy enough to handle the size of your horse trailer. Owners tend to over-load the nose of their trailer; putting more weight than designed. The weight distribution should be where your long-faced friends are.
If you have a lot of equipment to bring, put some of it in your truck or reconsider what you really need. It's very easy to over pack. Think of your everyday needs, plus event needs.  Check your trailer and hitch connection. If it sticks every time you disconnect, you may want to grease the ball of your hitch. As a matter of fact, be sure the entire hitching process is easily and safely done.
USRider – in its 14th year of operation – is the only company to provide emergency roadside assistance for horse owners. Through the Equestrian Motor Plan, USRider provides nationwide roadside assistance and towing services along with other travel-related benefits to its Members. The plan includes standard features such as flat-tire repair, battery assistance, lockout services, and roadside repairs for tow vehicles and trailers with horses, plus towing up to 100 miles.  As an additional service, USRider maintains a national database that includes emergency stabling, veterinary and farrier referrals.
For more information about the USRider Equestrian Motor Plan, visit www.usrider.org online or call 800-844-1409. For additional safety and travel tips, visit the Equine Travel Safety Area on the USRider website at www.usrider.org.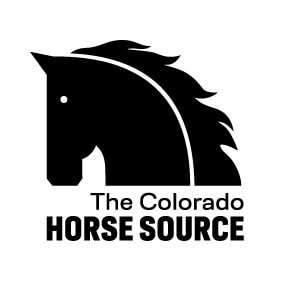 News from the horse industry. Sharing today's information as it happens. The Colorado Horse Source is not responsible for the content of 3rd party submissions.