Makers of Absorbine® Add Leather Care Line to Portfolio of Trusted Horse Care Brands
East Longmeadow, MA – W.F. Young, Inc., makers of Absorbine® products, is pleased to announce that it has acquired the Leather Therapy® brand and complete product portfolio. The company is proud to welcome the line of quality leather care products to its family of trusted brands.
Leather Therapy products, developed and marketed by Unicorn Editions, Ltd., is an award winning brand in the leather care category. The line of innovative formulas offer a range of options for addressing leather care challenges, from the Leather Restorer & Conditioner registered to inhibit mold and mildew, to the patented Leather Laundry Solution to easily clean and condition riding apparel. With the acquisition, the Leather Therapy line will complement Absorbine Horseman's One-Step® products and strengthen W.F. Young's position in the leather care market. The expanded product offerings will also offer consumers additional options to meet their leather care needs, whether it's daily maintenance or the toughest restoration projects.
"The Absorbine brand name has long stood for quality, and we are very conscious of preserving that reputation in the products that W.F. Young brings to the market," says Chris Jacobi, General Manager, Equine Division at W.F. Young. "The performance, quality, and innovation behind Leather Therapy products are well in alignment with our company's standards, and we look forward to integrating them into our own trusted brand names."
"We are grateful to Unicorn Editions, Ltd. for allowing us this opportunity to carry the Leather Therapy brand forward, and admire the dedication they have shown to manufacturing exceptional products," Jacobi continues. In return, Pino Blangiforti, CEO of Unicorn Editions, Ltd., and his wife Anna are pleased to see the brand move forward in capable hands. "Anna and I are thrilled to pass the Leather Therapy brand on to a reputable family-owned company with values that match our own," he says. "We trust completely that W.F. Young's distinction in the industry and strong sales and marketing programs will bring nothing but positive development to our signature brand."
The Leather Therapy brand includes cleaning, conditioning, and maintenance products for equine leather care, biker leather care, household leather care, and motorsports leather care. The equine products established the brand 20 years ago, and they have been highly regarded for their performance ever since. Leather Therapy Restorer and Conditioner and Leather Therapy Wash have been particular best sellers, and have been recognized as top products by Horse Journal multiple times.
To learn more about Leather Therapy products, visit www.leathertherapy.com. To learn more about the complete line of Absorbine products, visit www.absorbine.com.
About W. F. Young / Absorbine
Founded in 1892 by Wilbur Fenelon Young and his wife, Mary Ida, W. F. Young, Inc. has manufactured and distributed quality health care products for over 120 years. The company is recognized as a worldwide leader in innovative, specialized animal health care brands – including Absorbine® Veterinary Liniment, UltraShield® fly control, ShowSheen® grooming products and Hooflex® hoof care – that improve wellness and enhance the quality and enjoyment of life for people and their animals. For more information, visit www.absorbine.com.
For more information or digital photographs, contact Alessandra Mele at [email protected]
Absorbine®, Leather Therapy®, Horseman's One-Step®, ShowSheen®, UltraShield® and Hooflex® are trademarks of W. F. Young, Inc.
W. F. Young, Inc., 302 Benton Drive, East Longmeadow, MA 01028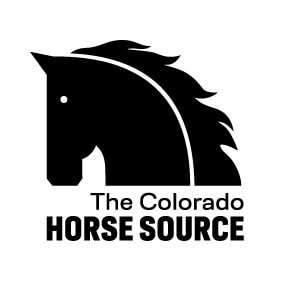 News from the horse industry. Sharing today's information as it happens. The Colorado Horse Source is not responsible for the content of 3rd party submissions.