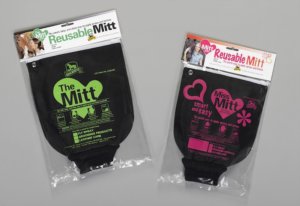 Is your pile of dirty towels from the barn bigger than the pile of dirty towels from your teenagers? W. F. Young, Inc., makers of Absorbine® horse care products, has the answer:  The Mitt®.
The Mitt is a patented fabric "mitten" that fits over your hand, with a protective sleeve that extends partway up the arm. Its waterproof lining prohibits liquids from reaching your skin, while the soft, smooth exterior fabric means The Mitt can be used on your horse's most delicate areas such as the head, ears and lower legs.
If you have a sprayer-sensitive horse you can spray a product onto The Mitt and then wipe it on the horse's body – no more trauma! Although often used to apply fly repellents, The Mitt works equally well as a grooming tool. For example, wipe your horse with The Mitt as a final step in your grooming routine or try wiping your horse with The Mitt after applying ShowSheen® Hair Polish for an even brighter shine. The Mitt also works well for cleaning tack.
When you're done, The Mitt folds into the protective sleeve for neat, easy storage.  It can be hand washed as needed – and won't pile up like those towels. The Mitt is available in two sizes: the large size for adults and Miss Mitt® for smaller hands.
Published October 2011 Issue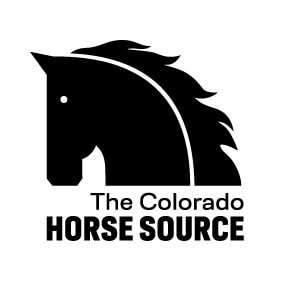 The Colorado Horse Source is an independently owned and operated print and online magazine for horse owners and enthusiasts of all breeds and disciplines in Colorado and surrounding area. Our contemporary editorial columns are predominantly written by experts in the region, covering the care, training, keeping and enjoyment of horses, with an eye to the specific concerns in our region.