TrailMeister "BEYOND THE TRAILHEAD" Weekend Clinic October 14 – 16, 2016
Featuring Robert "TrailMeister" Eversole, Ed Haefliger and Andy Breland!
Robert "TrailMeister" Eversole: You may know Robert from his website TrailMeister.com. TrailMeister is your free online resource for horse trails, horse camps, and all of the information you need for a successful and uneventful ride. Robert will teach us about highlines, horse camping, trail navigation and more!
Ed Haefliger: Owner of The Mountain Canary Company in Shelton, WA, along with his wife, Sue. Author of The Mountain Canary Company Packer's Guidebook. Demos and Hands on practice for horse camping, complete with "the book" and Ed's expertise.
Andy Breland: Many of you may recall Andy and his packing crew in the NatGeo TV series, DEAD END EXPRESS!! Andy is a Montana outfitter and also co-owns Trailhead Supply in Kalispell, Montana.
Clinic Topics include:
Setting Up a High Line – Recipe for Success!
Horse Camping 202 – Set Up a Single Horse Camp
Trail Navigation (Map/Compass/GPS)
Emergency Communication Tools
Thinking Bigger? Mantyin' Made Easy
AND MORE!
Don't wait to the last minute to get in on this 3 day clinic. Prepare yourself, this is going to be a BLAST!
We will give a FREE COPY of the Packer's Guidebook to the first 5 people that register for this clinic with their horse, and there will be 5 more copies available as door prizes, also first availability to participants with their horse. This book will also be available for sale at the clinic for $25.00 or buy online.

Register to RSVP. Cost is $175 with Horse, $120 without Horse. RSVP is confirmed with paid registration. Visit Fire Mountain Trail Course Facebook page for more info. Be sure to check out the details on the below flyer and email me with any questions you may have.
Please feel free to pass on this event info to friends! REMIND them to contact me for address and directions if they are first time visitors.
Contact via email: [email protected] or message me on Facebook: Facebook.com/FireMountainTrailCourse
Marilyn Pineda <><
Riding Well Grounded
Fire Mountain Trail Course
Sedro Woolley, WA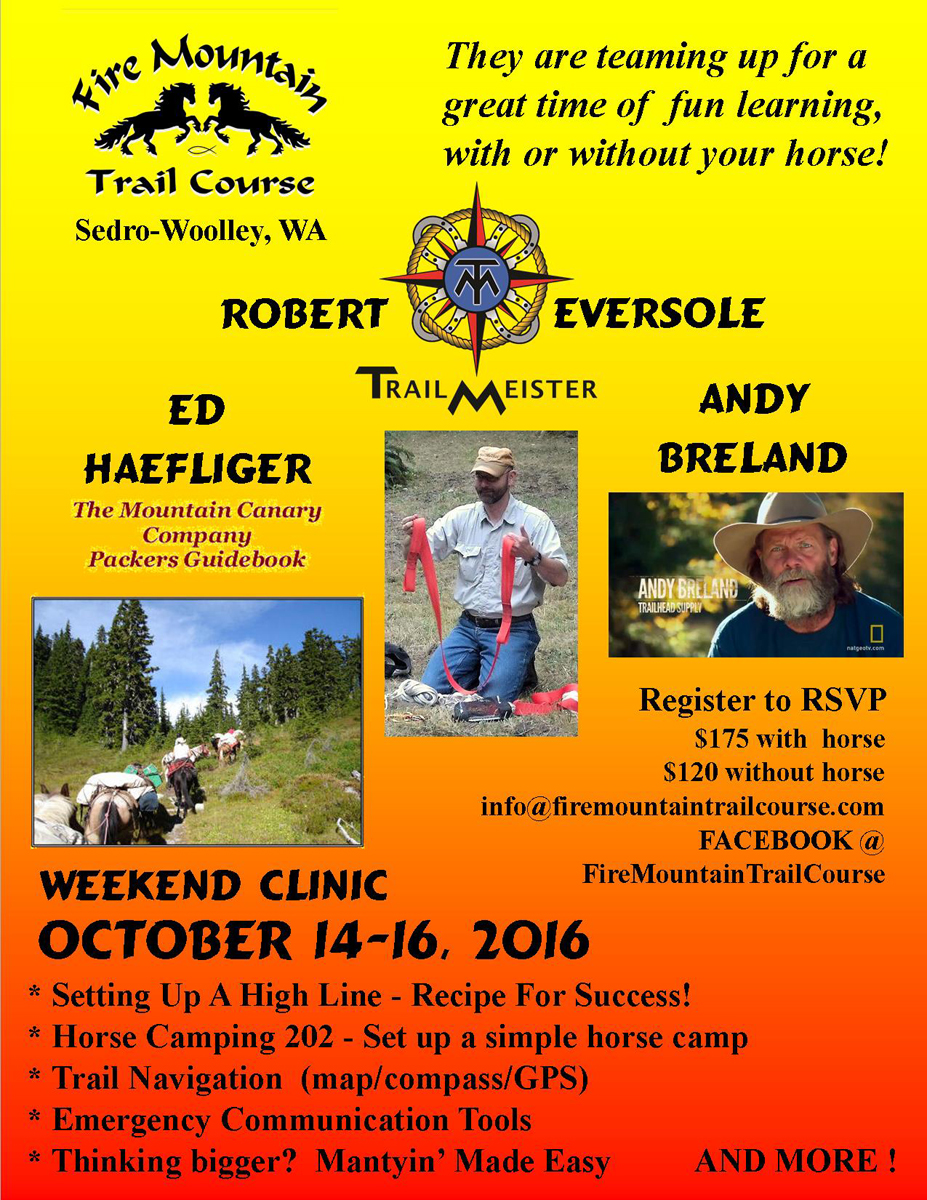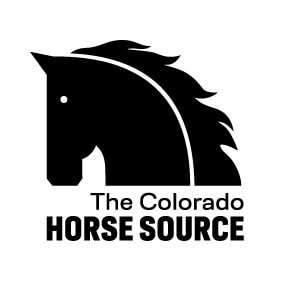 News from the horse industry. Sharing today's information as it happens. The Colorado Horse Source is not responsible for the content of 3rd party submissions.