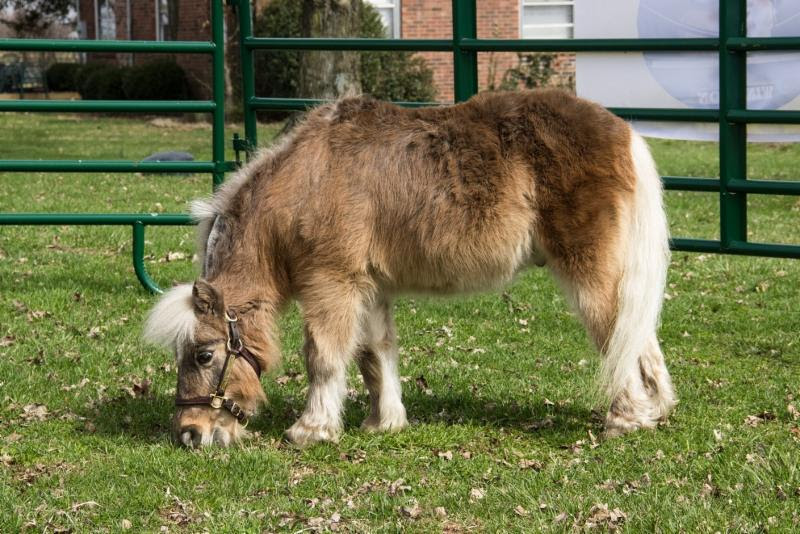 GEORGETOWN, KY – MAY 2, 2018 – Winston, the miniature horse that long resided at the Kentucky Derby Museum in Louisville, has died.
In February of 2018, Winston announced his retirement from the museum and promptly joined Old Friends, the Thoroughbred Retirement facility based in Georgetown, KY., where he would continue to greet visitors and fans.
Michael Blowen, founder and president of Old Friends, made the sad announcement of Winston's unexpected passing this morning.
According to Dr. Bryan Waldridge of Park Equine Hospital in Woodford County, where the mini horse was sent after exhibiting symptoms, Winston's sudden death was caused by an infection in his abdominal cavity.
Winston would have turned 25 on May 4.
Winston took up residence at the Kentucky Derby Museum, located at Louisville's Churchill Downs racecourse, as a two-year-old in the fall of 1995. He was donated to the Museum by Norma Aubrey of Posh Petites, Paints & Appaloosa Miniature Horses in Shelbyville, and he spent his tenure at the museum as a companion to more than 30 visiting Thoroughbreds, including Derby contenders Perfect Drift, Phantom on Tour, and Twinspired, as well as Kentucky Derby winner, Mine that Bird.
As part of his Derby Museum ambassadorship, Winston had thrown out the first pitch at a Louisville Bats game, helped Churchill Downs pick the Derby winner ahead of the race, supported many charitable organizations around town, and performed more than 10 marriage proposals with his "Will You Marry Me?" blanket.
"We are deeply saddened to learn of Winston's sudden passing," said Patrick Armstrong, President and CEO of the Kentucky Derby Museum. "He was such a wonderful ambassador for the Museum, bringing happiness to thousands of visitors for 22 years. He will always be a part of the Museum's story, and he will always have a special place in our hearts."
"This has been so devastating to everyone at the farm," said Old Friends's Blowen. "We were so proud when the Museum chose Old Friends for Winston when his career there ended, and we were so looking forward to spending many more years with him. He was a joy to be around.
"We'd like to thank Dr. Claire Latimer for her expertise with his Winston's ongoing eye problems and Dr. Scott Fleming for his podiatry work that helped make the little horse more comfortable in recent weeks," Blowen added. "And of course Dr. Waldrige and the vets at Park Equine who cared for him in his final days."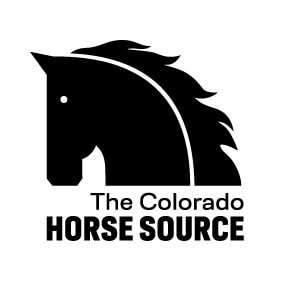 News from the horse industry. Sharing today's information as it happens. The Colorado Horse Source is not responsible for the content of 3rd party submissions.