Embrace Colder Weather Riding for the Good of Your Horse!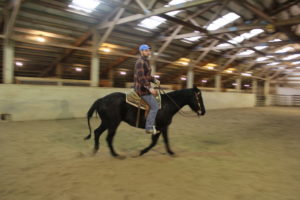 Now is not the time to put your horses away for the winter months; it is time to work on the continuing education of horse and rider. Blazer owners and riders are taking advantage of the winter weather to tune up their horse skills. Any bright and sunny day sees trail riders and families out for short jaunts.  Other Blazer owners are busy planning the 2014 breeding season and looking forward to spring foaling. Young Blazers are being put under saddle for the first time.  Asset's Ace of Spades, an eleven-year-old mare (the planned entry for ABHA in the Breed Challenge at the Idaho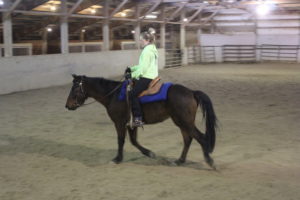 Horse Expo in April 2014) is being ridden daily by Lorin Price to expand her training.  Amanda Casper is planning on taking her five-year-old gelding, Bold Fresh Asset, to some local reining shows for their very first outing.  With the busy spring and summer activities coming sooner than you think, dedicated horsemen are always developing that trained horse. To have one that can be admired requires more than riding during warmer months! For information on ABHA, and what club members are up to, visit blazerhorse.com. 
Published February 2014 Issue
The mission of ABHA is to encourage and support members of the Association, while they raise, exhibit, promote and enjoy the American Blazer Horse. It is also our goal to maintain a history of the Blazer Horse by recording their bloodlines and achievements for the preservation of the breed. blazerhorse.com