Georgetown, Texas – What a ride it has been for the nonprofit organization in Texas that has spent 10 years producing wild-horse training events across the United States known as the Extreme Mustang Makeover! The Mustang Heritage Foundation has taken 83 events to 30 cities in 22 states since 2007, promoting the many talents and trainability of America's Mustangs in hopes of increasing the adoption of these majestic horses.
"What an incredible adventure it has been!" said Kali Sublett, MHF Executive Director. "On behalf of the Board of Trustees and staff we truly do appreciate all that have been involved in this program and look forward to its continued success."
In addition to showcasing the accomplishments of the once wild horses in just 100 days of training, the Extreme Mustang Makeover provides the public a unique opportunity to adopt a gentled, trained mustang that is ready to continue in their chosen discipline or event. The support has been overwhelming. In partnership with the Bureau of Land Management's Wild Horse and Burro Program, over 3,800 mustangs have been placed into adoptive homes through this format.
The Foundation spent Sept. 15-17 in Fort Worth at the Will Rogers Equestrian Center producing the annual competition for youth and adult trainers and looking back at the first 10 years of the original, horse makeover event.
Extreme Mustang Makeover
A total of 60 trainers spent the weekend showing mustangs that were virtually untouched before the May pick up date. The youth and adults devoted their summer to preparing the wild horses for competition and in the adult division, adoption.
Kayden Frazier of Comanche, Texas, showed 2-year-old mare Raindrops on Roses to her second championship as a youth competitor. Didi Tomlinson, also of Comanche, followed close behind with Whiskers on Kittens, a 2-year-old mare from Fish Creek, Nev.
Several excellent geldings were brought to compete in the adult division. Veteran competitor Katie Ketterhagen of Granger, Texas claimed her first Extreme Mustang Makeover championship and was also complemented with the crowd's choice as Fan Favorite. Ketterhagen showed her liberty work skills with Teddy, a 6-year-old gelding from Salt Wells Creek, Wyo. and was awarded $10,000, a custom Martin saddle and Gist buckle, a Cinch trophy jacket courtesy of National Ropers Supply, an Equibrand sheet and the use of a new 4-Star trailer from Wayne Hodges Trailer Sales. The handsome bay mustang was also the high-seller of the adoption auction bringing $13,500.
The 2015 Fan Favorite, Nate Eicher earned reserve champion honors and $4,000 aboard Ima Shotgun Rider. The 6-year-old bay gelding from Calico Mountains, Nev. was placed in a new adoptive home for $7,000. Complete competition and adoption results can be viewed at http://extrememustangmakeover.com/events/texas/.
10-Year Celebration Evening
Nearly 350 trainers, adopters, sponsors, spectators, fans and supporters past and present gathered in the Watt Arena Friday evening to celebrate 10 years of the Extreme Mustang Makeover at an event made possible by Western Horseman. The evening included emcee, Pam Minick and keynote speaker, Cheryl Rogers-Barnett. Auction items, including an original watercolor by artist Teal Blake, were used as a fundraising piece for the Mustang Heritage Foundation. Guests also enjoyed dinner and dancing with Jake Hooker & The Outsiders.
The Mustang Open
The Mustang Open Show, an event for BLM mustangs and burros produced by MHF, was held in conjunction with the Extreme Mustang Makeover. The competition is open to any previously adopted mustang or burro with a BLM freeze mark and is intended to allow adopters the opportunity to interact with other mustang enthusiasts and provide show experience for their animals. The competition is divided into three divisions including in-hand, walk-trot and walk-trot-lope with each division divided into trail, pattern and freestyle classes.
Hannah Catalino of Whitehall, Montana and Esarosa Catori were the 2016 Texas Mustang Open Show overall champions of the in-hand division with a score of 111.5 points. Kiki White and Snazzy's Sentry of Fort Worth, Texas was the overall champion of the walk-trot division with a score of 106.5 points. Claire Walsh and Dare To Dream of Corpus Christi, Texas was the overall champion of the walk-trot-lope division with a score of 118 points.
Looking Forward
The Mustang Heritage Foundation will be releasing the 2017 Extreme Mustang Makeover schedule later this fall. The need is great. Approximately 47,000 gathered mustangs and burros are in BLM off-range corrals and pastures in need of adoption. Care of the animals cost taxpayers over $45 million dollars annually. The EMM events are just a piece of MHF's mustang adoption efforts. More than 1,300 mustangs will be adopted through its programs in 2016, making the total number of mustangs adopted through the Foundation over 7,600. Those interested in becoming involved in these efforts should visit www.mustangheritagefoundation.org or call 512-869-3225.
Extreme Mustang Makeovers are made possible through a partnership with the BLM Wild Horse and Burro Program and the generosity of sponsors Western Horseman, Ram Rodeo, Resistol, Vetericyn, Gist Silversmiths, Martin Saddlery and Classic Equine.
About Extreme Mustang Makeover
The purpose of the Extreme Mustang Makeover is to showcase the beauty, versatility and trainability of these rugged horses that roam freely on public lands throughout the West, where they are protected by the BLM under federal law. The BLM periodically removes excess animals from the range to ensure herd health and protect rangeland resources. Thousands of the removed animals are then made available each year to the public for adoption. More than 7,600 wild horses have been adopted through Mustang Heritage Foundation events and programs since 2007.
About the Mustang Heritage Foundation
The mission of the Mustang Heritage Foundation and the goal of the Extreme Mustang Makeover events are to increase the adoption of mustangs across the country. The Mustang Heritage Foundation created the Extreme Mustang Makeover events to showcase the recognized value of mustangs through a national training competition. The nonprofit organization also created the Trainer Incentive Program and the America's Mustang campaign to raise awareness about America's wild horses. For more information, visit www.mustangheritagefoundation.org.
About the Bureau of Land Management
Since 1971, when Congress passed the Wild Free-Roaming Horses and Burros Act, the BLM has successfully placed over 235,000 wild horses and burros into private care. The BLM manages more than 245 million acres of public land, the most of any Federal agency. This land, known as the National System of Public Lands, is primarily located in 12 Western states, including Alaska. The BLM also administers 700 million acres of sub-surface mineral estate throughout the nation. The BLM's mission is to sustain the health, diversity, and productivity of America's public lands for the use and enjoyment of present and future generations. In Fiscal Year 2015, the BLM generated $4.1 billion in receipts from activities occurring on public lands. For more information, visit www.blm.gov.
2017 Extreme Mustang Makeover – tentative schedule
DATE                         EVENT                                              LOCATION
Jan. 19-21                    Mustang Magic                                   Fort Worth, TX
May 18-20                   Extreme Mustang Makeover               Jacksonville, FL
June 15-17                   Extreme Mustang Makeover               West Springfield, MA
July 6-8                       Extreme Mustang Makeover               Lexington, KY
August 10-12              Extreme Mustang Makeover               Monroe, WA
September 14-16         Extreme Mustang Makeover               Fort Worth, TX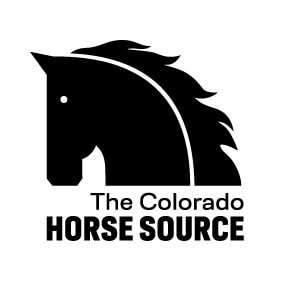 News from the horse industry. Sharing today's information as it happens. The Colorado Horse Source is not responsible for the content of 3rd party submissions.