The American Paint Horse Foundation announces a new research initiative established by Mountain View Paint Horse Ranch, home of APHA Leading Sire The Gift Of Midas. The initiative will fund continued research on equine genetics.
Chuck and Sherry Marx, owners of Mountain View Paint Horse Ranch in Prescott Valley, Arizona, got their start in the Paint Horse industry in 2003, before many of today's genetic health tests were designed. The industry-standard "Five- or Six-Panel" tests evaluate some of the most well-known conditions, but more genetic health conditions in horses are known and tests have not yet been developed for all. One of the most widely discussed non-five-panel conditions is Polysaccharide Storage Myopathy Type 1 or PSSM1; research into this disorder is ongoing, and it's possible external conditions could influence symptoms or symptom development.
Mountain View Paint Horse Ranch believes breeding decisions should be based on informed research—today, much of that research is incomplete. For that reason, Chuck and Sherry have decided to donate every dollar of breeding revenue generated by their decorated stallion, The Gift Of Midas, over his lifetime to furthering this research and making a difference in the industry. This initiative, made through APHF, is supported through a $70,000 whole life insurance policy.
Funds will be available to help researchers identify the factors that give rise to the various symptoms of genetic health conditions, rather than simple identification of genetic "markers" for those conditions; interested researchers are urged to express their interest to APHF by emailing [email protected]. Mountain View Paint Horse Ranch also encourages the testing of all breeding stallions and mares.
"When we began in the business, we were told by top trainers to always breed the best stallion to the best mare," Chuck said. "In addition to considering the current and ever-expanding list of genetic conditions, that meant we looked for world champion stallion performers, world champion producers, conformation, demonstrated success of foals, size and color, bone and feet quality, and enrollment in major futurity and incentive programs.
"We encourage other breeders to think about supporting endowments such as the one we have begun here," Chuck continued. "The American Paint Horse Foundation is happy to work with you to accomplish goals for our breed."
To make a donation to this research effort, visit the APHF online donation form at apha.com/foundation/aphf-donation-form. Browse down to the "Honorarium or Memorial Endowment" section and type in "The Gift Of Midas" and the amount you would like to donate
About APHA
The American Paint Horse Association is the world's second-largest international equine breed association, registering more than a million horses in 59 nations and territories since it was founded. APHA creates and maintains programs that increase the value of American Paint Horses and enriches members' experiences with their horses.
News Release credit the Paint Horse Journal. apha.com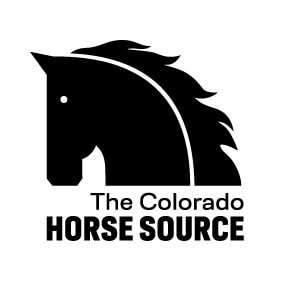 News from the horse industry. Sharing today's information as it happens. The Colorado Horse Source is not responsible for the content of 3rd party submissions.