A Read and Ride Guide for Western Dressage
by Jec Aristotle Ballou and Stephanie Boyles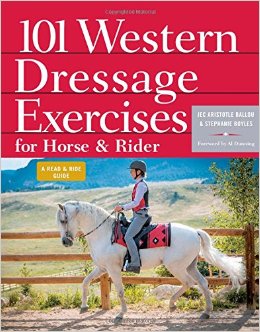 The rapidly growing equestrian discipline of western dressage applies the principles of dressage to the training of western pleasure and performance horses. Dressage work demands a horse to be responsive, supple and balanced in movement and develops a strong relationship between horse and rider.
Whether riders are interested in developing their horse for pleasure riding or for competition, 101 Western Dressage Exercises for Horse and Rider will give them the tools to take their horses to the next level. Each exercise is presented with a full arena diagram and step-by-step instructions with helpful tips. The exercises are organized by goal: softness, looseness, rider development, engagement, adjustability and ground work. They address all levels of riders. Part of Storey's Read and Ride series and designed to hang on a fence post or barn wall, this book is the ultimate reference for this new sport. Buy this book for $29.95 at storey.com.
Editor Review: With not one, but two, young horses to train now, I am really looking forward to using this book of exercises. It has large type, steps to follow and easy to understand diagrams and illustrations. It is approachable and interesting. Stay tuned for more on how I actually used this reference in the arena this winter.  
Published in January 2015 Issue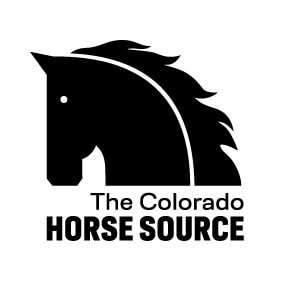 The Colorado Horse Source is an independently owned and operated print and online magazine for horse owners and enthusiasts of all breeds and disciplines in Colorado and surrounding area. Our contemporary editorial columns are predominantly written by experts in the region, covering the care, training, keeping and enjoyment of horses, with an eye to the specific concerns in our region.