[BELLINGHAM, WA] – Be prepared to have a memorable experience at the annual Cinco de Mayo fundraising event to benefit Sean Humphrey House. The fun-filled fiesta will be held on Saturday, May 6, 5:30-9:30pm at the new Holiday Inn Hotel & Suites Bellingham.
Partake in a traditional Mexican-themed dinner, exciting raffles and activities, and intriguing silent and live auctions. You could be the lucky person that wins the chance to smash the piñata full of fun mystery prizes. Admission is $60 per person and includes table wine and a raffle ticket for a special drawing. Tables of ten are available at $600. All proceeds support the programs and services directed to the residents at Sean Humphrey House and allow the organization to be a resource in the community to those in need of these vital services. By attending this fundraising event, you'll not only have a terrific time, you'll also be supporting one of the more vulnerable and marginalized populations.
Seating is limited. For reservations or additional information, contact Sean Humphrey House at 360-733-0176 or visit www.SeanHumphreyHouse.org.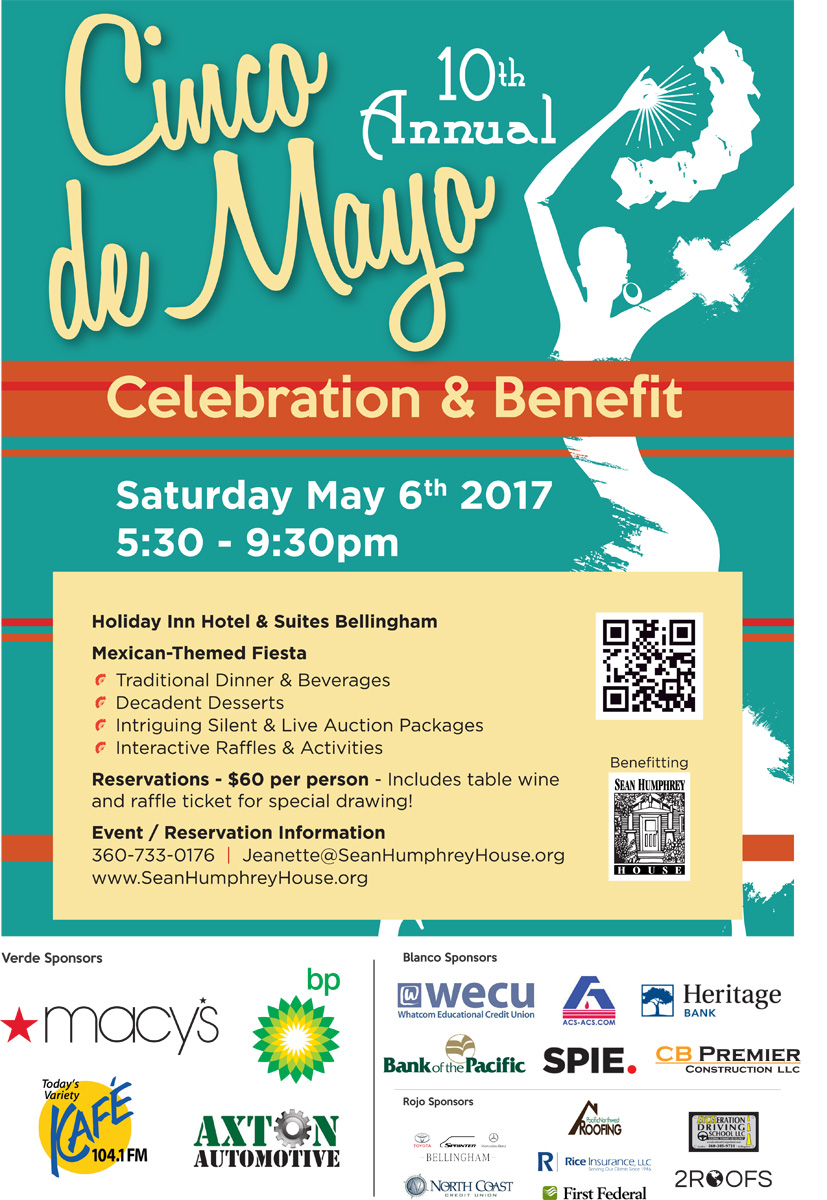 About Sean Humphrey House
Sean Humphrey House (SHH) is a non-profit adult family home, celebrating its 21st year of operation in Bellingham. SHH provides safe housing and 24-hour personal care services to low-income individuals living with HIV/AIDS, who often suffer from other diseases, disabilities and forms of mental illness. SHH offers a wide variety of services for their residents, including medical supervision, rehabilitation, life-style training to mitigate the effects of the disease, and recreational activities. The focus is to foster good physical health, as well as the feelings of confidence, self-esteem, and a sense of security within the residents.
Sean Humphrey House has been serving the Bellingham community since 1996. The House, named after Sean Humphrey who passed away from AIDS in 1992, opened its doors thanks to his devoted family and countless volunteers. His final wish was to create a place for people with HIV/AIDS to go who did not have the emotional, monetary and medical support he did. The dedicated Board of Directors, generous donors, volunteers, nursing assistants and staff support the mission every day.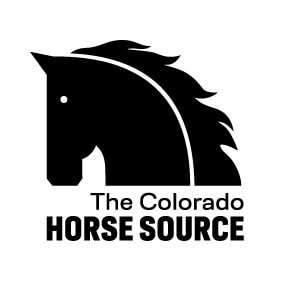 News from the horse industry. Sharing today's information as it happens. The Colorado Horse Source is not responsible for the content of 3rd party submissions.