Bailee Madison, Pat Boone and Chloe Lukasiak Star in the Inspirational Story for the Entire Family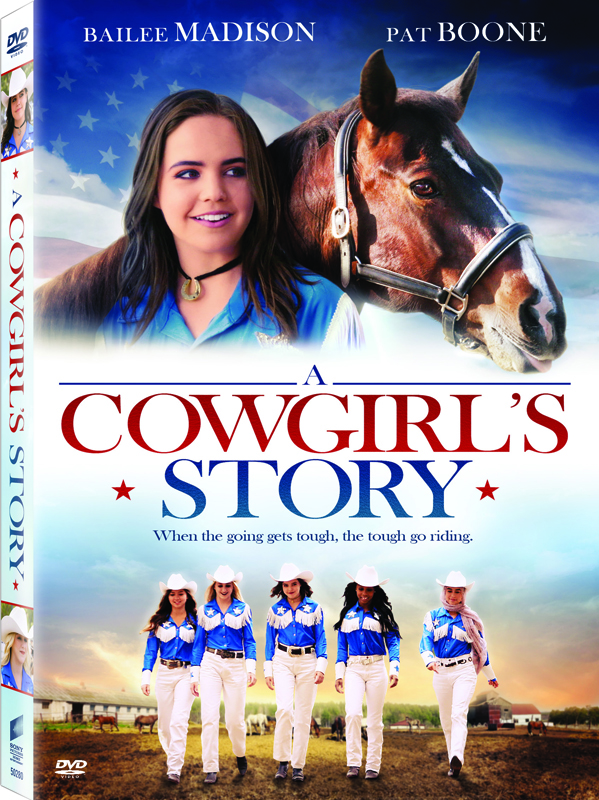 Available on DVD & Digital April 18
CULVER CITY, Calif. (February 23, 2017) – A dynamic young cast, led by Bailee Madison
(Just Go With It), Chloe Lukasiak (Center Stage: On Pointe), YouTube star Aidan Alexander and Froy Gutierrez ("One Day at a Time"), highlight the family dramedy A COWGIRL'S STORY, debuting on DVD and digital April 18 from Sony Pictures Home Entertainment. The film follows Dusty Rhodes (Madison) who goes to live with her grandfather (iconic singer Pat Boone) while her military parents are serving in Afghanistan. When she starts an equestrian club at her new school in an effort to support the troops, she unites the community like never before. A COWGIRL'S STORY also stars James C. Victor (12 Years a Slave), Kai Thomas Schulz (When Life Gives You Lemons), Elise Robertson (American Sniper) and Robert W. Arbogast (The Prestige).
Synopsis:
Seventeen-year-old Dusty Rhodes (Bailee Madison) goes to live with her grandfather (Pat Boone) because both of her Army parents are fighting in the Afghanistan war. Dusty attends a new high school where she makes friends with a group that includes Savanah (Chloe Lukasiak), a girl whose father also served in the Army. Dusty convinces her new friends into forming an equestrian drill team that allows them to perform at rodeos and parades.
Dusty's world is turned upside down by the war when her mother's helicopter is shot down in action and she goes missing. To cope with her fear and helplessness, Dusty enlists the help of her grandfather and friends to put on a special riding performance for her parents and all of the soldiers fighting overseas. The entire town turns out in support of the event, and it becomes an unforgettable experience for everyone.
Written and directed by Timothy Armstrong (Cowgirls 'n Angels), A COWGIRL'S STORY is produced by Bailee Madison, Carlos De Mattos and Marcos De Mattos. Timothy Armstrong, Celeste Armstrong, Derrick Strickland, Starla Christian, Paul Crouch Jr. and Ralph McCloud serve as executive producers.
A COWGIRL'S STORY has a run time of approximately 98 minutes and is rated PG for thematic elements.
4/16/17
Review of  "A Cowgirl's Story"
Starring Bailee Madison and Pat Boone
I found this movie surprisingly refreshing, not at all what I expected. It was a wonderful, powerful lesson in faith. Bailee Madison does a great job depicting Dusty Rhodes and her story of loss and immense love for her parents who are both deployed in Afghanistan. Bailee is a wonderful, positive actress with a warm, heartfelt manner that brings the story to life. Pat Boone depicting Dusty's grandfather adds a strong basis for faith and hope for things to turn out for the best. It's an inspiring, feel-good movie that honors our soldiers while sharing a story of how horses brought a group of teens together. It's a movie you'll want to see.
Karen Pickering, Publisher
The Northwest Horse Source LLC
ABOUT SONY PICTURES HOME ENTERTAINMENT
Sony Pictures Home Entertainment (SPHE) is a Sony Pictures Entertainment (SPE) company. Sony Pictures Entertainment (SPE) is a subsidiary of Sony Entertainment Inc., a subsidiary of Tokyo-based Sony Corporation. SPE's global operations encompass motion picture production, acquisition and distribution; television production, acquisition and distribution; television networks; digital content creation and distribution; operation of studio facilities; and development of new entertainment products, services and technologies. For additional information, go to http://www.sonypictures.com.
ABOUT SAMUEL GOLDWYN FILMS
Samuel Goldwyn Films is a major, independently owned and operated motion-picture company that develops, produces and distributes innovative feature films and documentaries.
The company is dedicated to working with both world-renowned and emerging writers/filmmakers and committed to filmed entertainment that offers original voices in uniquely told stories.  This is best exemplified by the Academy Award® nominated THE SQUID AND THE WHALE and SUPER SIZE ME, AMAZING GRACE and Julie Delpy's hit comedy 2 DAYS IN PARIS.  Past Goldwyn titles include: HARRY BROWN starring Michael Caine, the box office smash FIREPROOF and the 2010 independent hit MAO'S LAST DANCER.  Samuel Goldwyn Films also released THE WHISTLEBLOWER, a powerful, ripped-from-the-headlines thriller starring Academy Award® winner Rachel Weisz, and the 2012 critics' darling ROBOT & FRANK, starring Academy Award® nominee Frank Langella and Academy Award® winner Susan Sarandon.
Additional Samuel Goldwyn Films releases include: DIANA VREELAND:  THE EYE HAS TO TRAVEL; Gilles Bourdos' RENOIR, the lush film about the famous painter's later years and France's official submission for the 2014 Academy Awards®; Jason Wise's films SOMM & SOMM: Into the Bottle; 2015 Academy Foreign Language Film Award® nominee TANGERINES; the Israeli dark comedy THE FAREWELL PARTY; the Sundance cult-hit LILA AND EVE starring Viola Davis and Jennifer Lopez; Damon Gameau's eye-opening THAT SUGAR FILM which takes on the sugar industry; and Morgan Matthews compelling drama A BRILLIANT YOUNG MIND. Current Samuel Goldwyn Films releases include: CHICKEN PEOPLE, directed by Nicole Lucas Haimes about three show chicken competitors, TRANSPECOS, the directorial debut and 2016 SXSW Audience Award Winner by Greg Kwedar, Sasha Gordon's subversive romantic comedy and festival darling IT HAD TO BE YOU; Ian Old's award-winning BURN COUNTRY with Oscar winner Melissa Leo, James Franco and breakout lead Dominic Rains; and Carles Torrens' physiological thriller PET starring Dominic Monaghan. Upcoming films include  100 STREETS, an ensemble of interconnecting stories within a vibrant contemporary London starring Idris Elba and Gemma Arterton; the contemporary fairy tale THIS BEAUTIFUL FANTASTIC starring Jessica Brown Findlay, Tom Wilkinson, Andrew Scott, and Jeremy Irvine; and YOUTH IN OREGON, the dramatic comedy of a 3,000 mile journey about life with Academy Award® nominee Frank Langella, Billy Crudup, Christina Applegate, Mary Kay Place, and Josh Lucas.
CONTACTS:
James Raimo
Sony Pictures Home Entertainment
(310) 244-4648
[email protected]
Michael Gonzalez
MPRM Communications
(323) 933-3399
[email protected]
Melanie Miller
Samuel Goldwyn Films
310-860-3150
[email protected]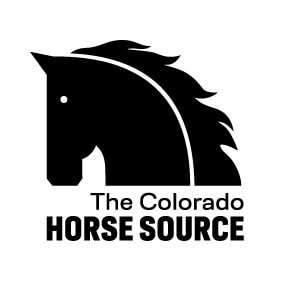 News from the horse industry. Sharing today's information as it happens. The Colorado Horse Source is not responsible for the content of 3rd party submissions.