Wishes for Our Stars Gala
7th Annual Gala Benefit for Animals as Natural Therapy
Bellingham, WA – Animals as Natural Therapy (ANT) invites you and your friends to get dressed up for a magical evening at Hotel Bellwether for the 7th annual Gala Benefit: Wishes for Our Stars. It will take place on Saturday, February 25th, 2017 from 5pm-9pm.  Tickets are $85 and include a fancy plated dinner, local Northwest wine and live music by The Atlantics. Guest stars include Toby and Persephone, our miniature horses, who will be available for photographs.
The Gala is ANT's largest and fanciest fundraiser of the year. ANT hopes to double the number of event attendees in order to raise more funds which will help expand services to a larger number of at-risk youth, elders and veterans, those we affectionately refer to as our "stars."
Bring your checkbooks! There will be "The Best Raffle Ever," Heads or Tails, a silent auction and many other games and prizes. You will want to win them all!
Countless local businesses and supporters have contributed to make this year's event a grand and magical evening, with all proceeds going to support the many programs ANT operates to keep Whatcom County a vibrant, healthy community. Furthermore, the proceeds will allow ANT to continue providing for the animals that have healed the hearts of hundreds of adults, children, veterans and families over the past 17 years.
For further information about Animals as Natural Therapy and the seventh annual Gala Benefit, visit www.animalsasnaturaltherapy.org, or call (360) 671-3509.
About Animals as Natural Therapy
Animals as Natural Therapy is a local, nonprofit organization that strengthens the community by developing healthy, resilient individuals through equine and animal-assisted therapeutic programs specifically designed for personal empowerment and healing for under-served populations such as low-income and at-risk veterans, teens in recovery, troubled youth and their families. In a safe, nurturing environment, participants practice respectful communication, leadership and trust, while gaining greater self-awareness, confidence and resiliency; all of which are essential tools for meaningful and successful relationships at home and in the work force. Life-changing behavioral shifts and effective problem solving skills displace dysfunctional patterns and skilled mentors help participants elicit powerful metaphors which are taken into their everyday lives, cementing long-term changes.
This article sponsored by: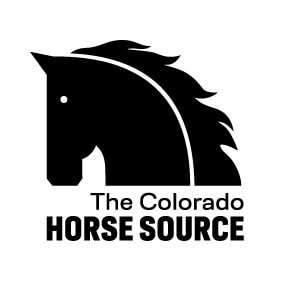 News from the horse industry. Sharing today's information as it happens. The Colorado Horse Source is not responsible for the content of 3rd party submissions.