The true meaning of "community"

The challenges of this year have seemed insurmountable at times. The weekly doctor visits, working in-between appointments, the uncertainty of our future, and loss of income has made this a memorable year to say the least. I guess the thing that keeps me going is a strong faith that God has this under control and the people he has put in our lives.
Last Saturday was amazing. People came from all over to help us catch up on all the chores that are so far behind. We even got a fence built across the front of our property. It was truly amazing to see all kinds of friends and family come together and help us for a day. Wow…..I feel truly blessed.

I think the most difficult part of asking for help is the asking. Both Mark and I have been pretty independent, doing what needs to be done on our own. It was even harder articulating what we needed done. I guess I have my sister, Sharon, to thank for that. She has an amazing ability to simplify a project and put it into digestible bites.
The day went so well. Christ the King Church stepped up with food supplies and porta-potty rental. (Yes there were that many people). This weekend we have another small group from Church coming over to help finish up the long list of chores we had to complete before winter.
I have learned the true meaning of community and what it takes to accept help. It is a gift to let others help. I need to remember that. The day went so fast and it was truly a pleasure to work shoulder to shoulder with so many talented people sharing their gifts. It was a team made in heaven and delivered just in time.
I cannot express the gratitude that I feel towards all the people that showed up to help us last Saturday. All I can say is "Thank you."
Quote: "We ourselves feel that what we are doing is just a drop in the ocean. But the ocean would be less because of that missing drop."
– Mother Teresa
This article sponsored by: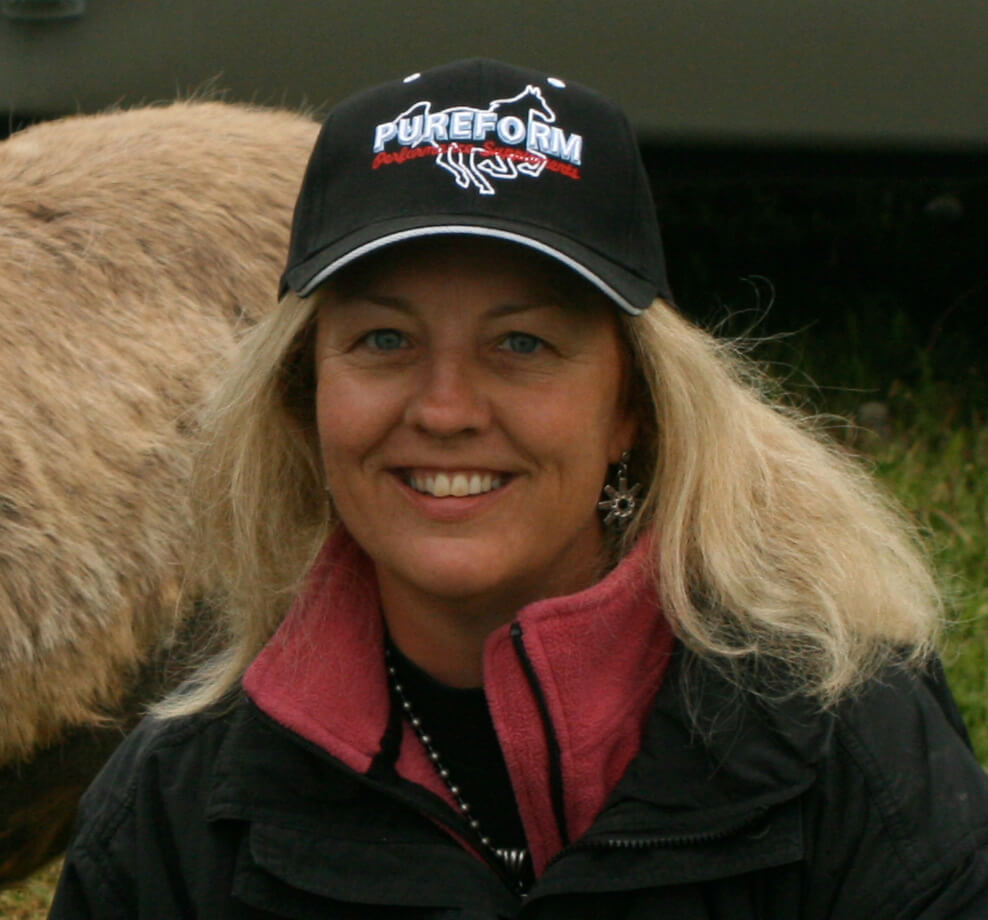 Owner/Publisher Karen's lifelong love of horses began at a very early age when she wore out a couple of rocking horses before convincing her parents to get her the real thing. That ill-tempered bay gelding, Brandy, was a challenge for the young horsewoman, but it drove her ambition to become a horse trainer. After attending Canyonview Equestrian College's Horsemanship Program, Karen realized she needed work that was a little more lucrative than training, so she took a job with Customs Brokerage to pay the bills. There, she discovered an affinity for computers and a talent for creating informative, entertaining newsletters. The Northwest Horse Source began as such a letter in December 1995, with a distribution of 1000 copies for its 12 black and white pages.  Now 25 years later, it's an online magazine and website with a reach of over 10,000 per month and growing! Not bad for the results of one woman's dream to work with horses!
Today, Karen remains involved with every aspect of the magazine and treasures the community of thousands who share a common passion. Now excited to start a version of her original magazine in Colorado!