(Washington, DC)- Starting in January 2017, the American Horse Council (AHC) will be offering a NEW membership option available to Students only!
The Student Membership will be available to both high school and college students, and membership will be subject to verification; only full-time enrolled students are eligible for this special Student Membership.
"The involvement of youth in our industry is critical to its future. We felt that it was important to expose students to the issues in Washington, DC and how the federal government can impact the industry they love," said Julie Broadway, AHC President. "The AHC is excited to offer this new membership and we are looking forward to helping educate the next generation."
The Student Membership will be available for $25, and includes over $1,000 worth of benefits:
Quarterly roundup of the issues impacting the industry and other noteworthy articles with the AHC News ($250 value)
Learn how to effectively get in contact with your member of Congress with the Grassroots Lobbying Guideline ($50 value)
Up to the minute information on legislation and regulations with our Washington Update ($400 value)
Discounted Registration ($150) to the AHC's Annual Meeting & National Issues Forum ($300 value)
Opportunities to meet with AHC Staff for insights and information
Discounts! Student members will be eligible for discounts with John Deere, Nationwide Insurance, Redbrand Fencing, HotelStorm, and MORE!
Display your support for the AHC with an AHC window decal
"It's more important now than ever to get the youth in the industry involved. Organizations such as American Quarter Horse Association, National Reining Horse Association, and the Arabian Horse Association have wonderful programs and memberships available for their younger members, and we felt it was time for the AHC to do the same," said Ashley Furst, AHC's Director of Communications.
If you, your organization, school, or university is interested in helping promote this Student membership, or if you have any questions about the membership, please contact the AHC at 202-296-4031 or [email protected].
About the American Horse Council
As the national association representing all segments of the horse industry in Washington, D.C., the American Horse Council works daily to represent equine interests and opportunities. Organized in 1969, the AHC promotes and protects the industry by communicating with Congress, federal agencies, the media and the industry on behalf of all horse related interests each and every day.  
The AHC is member supported by individuals and organizations representing virtually every facet of the horse world from owners, breeders, veterinarians, farriers, breed registries and horsemen's associations to horse shows, race tracks, rodeos, commercial suppliers and state horse councils.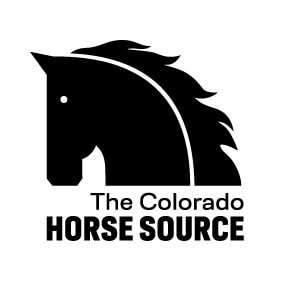 News from the horse industry. Sharing today's information as it happens. The Colorado Horse Source is not responsible for the content of 3rd party submissions.