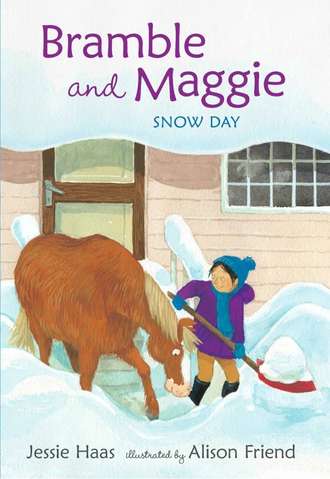 "If you build a horse a cozy barn," writes children's author Jessie Haas, "she will choose to go out and stand in a snowstorm anyway." In SNOW DAY (Candlewick Press, 10/8/16), the newest book in the easy-reader Bramble and Maggie series, Haas explores this mystery which has puzzled and frustrated so many horse owners. In the story, a big snow storm is coming. Everyone in the neighborhood hunkers down. But Bramble, Maggie's horse, pushes her door open and plows out into the blizzard. Why? 'She was stronger than a storm. /It /was just air and snowflakes. /She /was a /horse./'" After the storm, Bramble helps clear the snowdrift that blocks her family's door. Then they all walk to nearby houses, shoveling people out and gathering for a party around a fire. Booklist, in its starred review, called SNOW DAY "a beautifully crafted book for beginning readers."
SNOW DAY is the fourth book in the Bramble and Maggie series, following HORSE MEETS GIRL, GIVE AND TAKE, and SPOOKY SEASON. All four have been Junior Library Guild selections. The earlier books are available in paperback as well as hardcover, in the Candlewick Sparks line.
Jessie Haas has written over 30 horse books for children and adults, including the SAIGE books for American Girl. She lives near the Vermont farm where she grew up, and has two Morgan horses.
BRAMBLE AND MAGGIE, SNOW DAY, Jessie Haas, illustrated by Alison Friend, Candlewick Press, 10/8/16, $14.99, 52 pages. ISBN 978 – 0 – 7636 -7364 –2.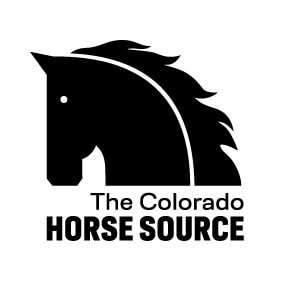 News from the horse industry. Sharing today's information as it happens. The Colorado Horse Source is not responsible for the content of 3rd party submissions.