by Sarah Wynne Jackson
Back Country Horsemen of America values our nation's beautiful landscape and works hard to protect our right to enjoy these lands by horseback.
They also believe in being good stewards of this limited natural resource by practicing sound outdoor ethics, participating in trail maintenance, and sharing the trails with other users. To this end, BCH folks forge strong relationships with other user groups and the agencies that manage our public lands. Back Country Horsemen in Montana and Missouri recently completed trail projects that exemplify this spirit of collaboration.
Humbug Spires Wilderness Study Area
The three mile trail leading to the Humbug Spires in southwestern Montana is normally a gentle walk through postcard-perfect scenery in an old growth forest braided with a clear creek. The Humbug Spires Wilderness Study Area contains a group of over fifty granite spire formations just southeast of the continental divide. Popular with rock climbers, over 10 spires rise 300 to 600 feet above the forests like cathedral towers. The highest point of the study area is Mount Humbug, at 8265 feet, which offers stunning vistas of big sky country and lends a truly alpine feel to all endeavors.
A series of microburst storms in 2014 left the area riddled with downed trees, making the path challenging for even the most athletic hiker. Although the annual trail cleanup here typically consists of 10 to 20 trees, this year's crew faced over 100 downed trees. As part of the Wilderness 50 celebration and National Public Lands Day, Mile High Back Country Horsemen of Montana assisted employees from the Bureau of Land Management's Butte Field Office in re-opening this scenic trail.
The Humbug Spires Wilderness Study Area is an 11,175 acre roadless preserve managed by the BLM as a de facto wilderness, which excludes the use of motorized or mechanized equipment. In these types of areas where the environment and ecosystem must be protected, horses and mules are invaluable for performing maintenance, repairs, and other needed work.
Six members of Mile High Back Country Horsemen assisted the trail-clearing project by hauling food, water, and hand tools on their pack and saddle stock. Some of the BCHers had already seen the trail's condition first-hand on a pleasure ride where they found it impassable, so when the BLM asked for help, their answer was a resounding "yes."
After a day's work, the crew cleared 138 trees that were down on the trail, plus an additional 40 to 50 dead and leaning trees. Over a dozen water bars were fixed and several other trail repairs performed. The BLM and Mile High Back Country Horsemen of Montana hope to make trail maintenance at the Humbug Spires an annual joint project.
Meramec Conservation Area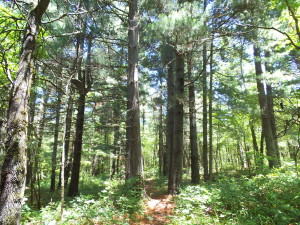 The Indian Trails Chapter of Show-Me Missouri Back Country Horsemen recently improved a multi-use hiking, biking, and horseback riding trail at the Meramec Conservation Area near Sullivan. They worked in cooperation with Show-Me Missouri BCH President Larry Bast, members of the Eastern Missouri Chapter, and the Missouri Department of Conservation.
The Meramec Conservation Area consists of nearly 4000 acres of varying forest types, including plantations established by the first state nursery. Sheer cliffs along the Meramec River form the western border of the area, offering a scenic view of the river valley and surrounding hills. Historic sites include a Civilian Conservation Corps camp, Lone Hill fire lookout tower, and old mines. The area is home to abundant wildlife, including a great blue heron rookery and bat caves (closed to the public to reduce the spread of white nose syndrome).
BCH volunteers used hand tools to reshape the trail and spread about 8 tons of gravel donated by Capital Quarry. Chapter member Barb Wagner drove the dump truck donated by Havin Material. The gravel was then hauled from the parking lot to the work site by horses loaded with panniers. Volunteers also closed off an old trail that was eroded and will be repaired at a later date.
The folks at Trail Blazer Magazine heard about the project, contacted Show-Me Missouri Back Country Horsemen for more information, and featured the work in their Trail Savers column.
About Back Country Horsemen of America
 BCHA is a non-profit corporation made up of state organizations, affiliates, and at-large members. Their efforts have brought about positive changes regarding the use of horses and stock in wilderness and public lands.
 If you want to know more about Back Country Horsemen of America or become a member, visit their website: www.bcha.org; call 888-893-5161; or write PO Box 1367, Graham, WA 98338-1367. The future of horse use on public lands is in our hands!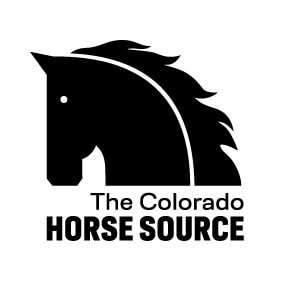 News from the horse industry. Sharing today's information as it happens. The Colorado Horse Source is not responsible for the content of 3rd party submissions.