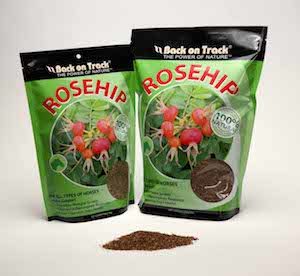 Back on Track USA, known for developing products that help horses, dogs, and people achieve a more active and comfortable lifestyle, is proud to announce that it is now expanding its line of health and wellness products.
"Over the last four years, Back on Track Sweden has been offering a line of products derived from rosehip and we thought that it made sense for us to investigate what all the hype around rosehip was really about," says Casey Goupil, Back on Track sales representative.
Rosehip is a wild, berry-like fruit that grows best in the Andes mountains of Chile. The roots penetrate deep into the pesticide-free, vitamin and mineral rich soil and shrubs are cultivated using sustainable farming practices. Rosehip is considered mother nature's source of Vitamin A, C, D, E, K, all the B vitamins, calcium, magnesium, natural silica, phosphorous, copper, anti-oxidants, and bioflavonoids which collectively support the immune system, encouraging overall health and wellness. To read more about the benefits of rosehip, visit the Innovation page of our website.
Since 2003, Back on Track USA has been providing quality therapeutic products to horses, dogs, and people. Look for our new line of health and wellness products at www.backontrackproducts.com or at your local tack shop.
Originally Published February 2018 Issue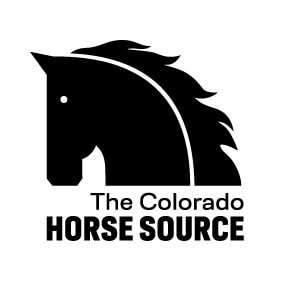 The Colorado Horse Source is an independently owned and operated print and online magazine for horse owners and enthusiasts of all breeds and disciplines in Colorado and surrounding area. Our contemporary editorial columns are predominantly written by experts in the region, covering the care, training, keeping and enjoyment of horses, with an eye to the specific concerns in our region.