How Groundwork and Agility Training Can Transform Your Ride
by Kathy Richardson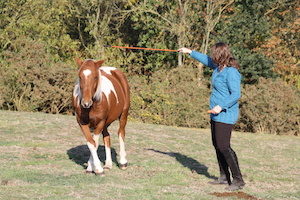 As a trainer and riding instructor I am frequently in contact with people who say, "I just want to ride. You just sit there. How hard can it be?" Most of these people have no idea how horses think, or what it takes to ride. They have watched made-for-TV movies where the inexperienced rider mounts the unrideable horse and saves the day.
Horse people attend clinics and watch the presenter talk about things to do that will help us interact better with our horses while sitting on top of their well-trained horse. We "ooh and ahh" and say to ourselves, "Gee, I wish my horse could do that." However, at home it's easy to lose interest when we don't instantly have success, or become so overwhelmed by problems that we give up. There is a reason why we get discouraged. Good horsemanship and horse training takes time, skill, patience and understanding. Most of all, it requires understanding the horse from the ground up.
I began riding lessons at a very young age. I had excellent lessons, but I never learned how to catch and halter a horse, groom or tack a horse until I attended WSU and took riding for PE credit. I never cleaned a stall until I bought my first horse. That is also when I learned about a concept called "ground work." Because of the excellent training I received through riding lessons, the very first horse I purchased was young and untrained. I knew I could finish a horse, but had no experience starting one. Before making my purchase, I looked for a book that would teach me what I needed to know. I could not believe the number of books where getting onto the horse was addressed in the first chapter, totally glossing over what it takes to teach a horse to be a safe riding companion. I finally found a wonderful book where riding wasn't introduced until the final chapter.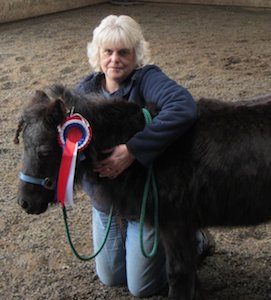 When I began teaching lessons, I was as anxious as the next instructor to get my rider into the saddle. I incorporated everything I missed into every lesson. I felt it was important for my students to be well-rounded. Then I began competing in horse agility and I realized what other instructors, including myself, had done to their students. We weren't teaching connection with the horse on the ground because the student "just wanted to ride." We didn't want to lose that client by not immediately putting them in the saddle. Every time an instructor caves to this mentality, we are doing ourselves, the students and the horses a disservice.
Every lesson I teach now incorporates a new agility pattern. Horse agility is all about working with a soft lead and inviting the horse to go through each obstacle softly and sanely. Beginning riders who learned agility first have become better riders than students who started in the saddle first. I have three lesson students involved in gymnastics. During a lesson, one student and her horse were clearly not connected. The entire lesson was spent with the student and the horse walking around the arena in each direction until the horse walked on a soft lead, stepping off and stopping next to the student, without a single tug on the rope. I could tell the student was bored but she persevered. What happened at the next lesson gave me inspiration for this article.
Within a few minutes, it was obvious the work from the previous week had paid off. Not only did the horse match her every footstep, when they worked through the agility course it paid attention to her every request. The student then had the best ride ever. At the end of the lesson, we discussed how successful it had been. My student told me that in gymnastics all of the students want to learn the harder moves, but when they have trouble the coach would take them back to the easier moves for awhile. Suddenly, the harder moves weren't as difficult. She admitted she had been bored just walking around the arena but, like gymnastics, going back to the basics had made all the difference.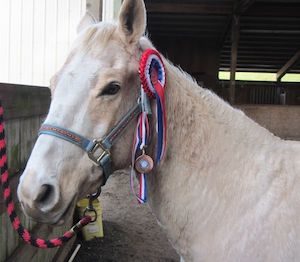 Instead of starting in the saddle, it is time to start teaching and emphasizing the basics as is done in so many other sports. This will give us a better relationship with our horse and a safer, more enjoyable ride.
---
Kathy Richardson owns and operates Rusty Bar Ranch, with her husband, in Roy, WA. She is a Certified Horsemanship Association instructor as well as a Horse Agility Accredited Trainer. Kathy competes 3 of her horses in agility and is 1st place in the U.S. and 4th place in international competition. To watch a video of Kathy doing agility visit youtube.com/watch?v=QD-2QWfhaRY
---
Originally Published July 2014 Issue
This article sponsored by: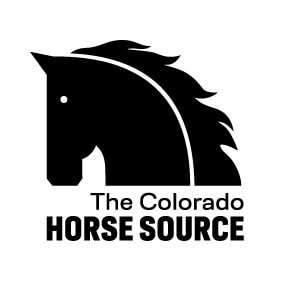 The Colorado Horse Source is an independently owned and operated print and online magazine for horse owners and enthusiasts of all breeds and disciplines in Colorado and surrounding area. Our contemporary editorial columns are predominantly written by experts in the region, covering the care, training, keeping and enjoyment of horses, with an eye to the specific concerns in our region.