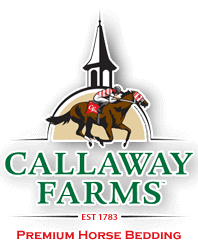 Untreated wood shavings in damp, dark stalls can become a breeding ground for fungus, bacteria and other microbes. Callaway Farms Manufacturing unveiled its revolutionary new bedding product – Green ShavingsTM – that provides a safe solution to the problem. Why use anti-fungal treated shavings? Untreated wet shavings get packed inside hooves where fungi can fester and lead to disease. For example, fungi have been proven to be present in hooves affected with white line disease. Fungal hoof infections can take a prized animal out of action. Green ShavingsTM is treated with potassium sorbate; an organic active ingredient widely used as a mold, yeast and bacterial inhibitor and as a fungi static agent in cheese, drinks, cosmetics, wines and pharmaceuticals. Green ShavingsTM contains a non-toxic ingredient that inhibits fungal spore germination and helps prevent fungi from growing. The active ingredient is safe, tasteless and odorless. Treated shavings are colored green to identify the product. Color will not rub off or run. Callaway Farms Manufacturing is the exclusive manufacturer and distributor of Green ShavingsTM in the US. The new product begins shipping in May. Ask for it at your local farm and ranch dealer or pet supplies store. Callaway Farms Manufacturing is the industry leader in premium equine bedding. Visit www.callawayfarms.us for more information about CFM products or to locate a dealer.
Published August 2012 Issue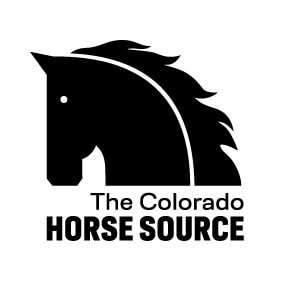 The Colorado Horse Source is an independently owned and operated print and online magazine for horse owners and enthusiasts of all breeds and disciplines in Colorado and surrounding area. Our contemporary editorial columns are predominantly written by experts in the region, covering the care, training, keeping and enjoyment of horses, with an eye to the specific concerns in our region.