BEGINNING JANUARY 2017
*TICKETS ON SALE TODAY*
VANCOUVER, BC #OdysseoYVR – Normand Latourelle, Founder and Artistic Director of Cavalia Inc., and Canadian business icon Jim Pattison, CEO of The Jim Pattison Group, proudly announced today that, three years after its first visit to Vancouver, Odysseo by ‪Cavalia will return to Vancouver in January 2017. Darrell Jones, President of Save-On-Foods — a division of The Jim Pattison Group — revealed that Save-On-Foods will be the presenting sponsor of Odysseo by ‪Cavalia. A proud show sponsor since 2014, The Keg Steakhouse and Bar President and CEO David Aisenstat also confirmed The Keg will continue on in their role as show sponsor for this return engagement.
As an integral part of Canada's cultural heritage, and the largest Canadian wholly owned cultural enterprise, Cavalia is interrupting its successful US tour to launch a multi-city Canadian tour with Odysseo starting in Vancouver, British Columbia, in January 2017, just in time for Canada 150 celebrations. Other Canadian cities to be visited in 2017 include Mississauga and Ottawa.
Tickets for Odysseo in Vancouver are now on sale at www.cavalia.net or by calling 1-866-999-8111. In partnership with its presenting sponsor in Vancouver, Save-On-Foods, the $30-million acrobatic and equestrian spectacular will play under its signature White Big Top at Olympic village starting January 31, 2017.
"Many Vancouverites were touched when we were here in 2013-2014. I was honoured when Jim Pattison took the time to see the show in December 2013 and shared his enthusiasm for the beauty and magic of Odysseo with us," explained Normand Latourelle. "With the support of Jim Pattison, Save On Foods and the entire Jim Pattison Group for this return engagement, we are confident we will be even more successful in reaching out to an even greater audience."
Odysseo, the single largest and most technologically advanced touring show in the world, is a veritable revolution in live performance that makes hearts race. Vancouver and British Columbia audiences will once again be transported on an epic journey to some of nature's greatest wonders by this breathtaking production that features 65 magnificent horses and 48 talented riders, acrobats, aerialists, dancers and musicians.
The four-legged stars play and perform with freedom, in a magical relationship with their human counterparts, creating an entertainment phenomenon whose beauty is unparalleled by any show in the world today. A liberty act, in which purebred Arabian horses are directed only by the soft murmurs of their trainer, and a fabulous caravan act that comprises people and horses too numerous to count, are amongst the breathtaking scenes that will leave every spectator captivated and deeply touched. Deploying their extraordinary talents, the acrobats present a mix of force and sensitivity, interacting with the spellbound audience, while the live musicians and vocalist immerse spectators of all ages in a beautiful sensory experience.
Odysseo's mind boggling theatrical effects are as spectacular as they are numerous: a state-of-the art projection screen which is three times the size of the world's largest projection screen, a life-size merry-go-round purpose built for the show, a three-story mountain for dazzling perspectives, décor both intricate and grandiose that seems to pull the audience onto the gigantic stage, and a real lake made of 40,000 gallons of recycled water which magically appears for a splashing finale.
Since its Montreal world premiere in 2011, the Odysseo troupe has already mesmerized more than 2 million spectators in Canada, United States and Mexico. Still wowing critics and audiences alike across North America, Odysseo will conclude its second Southern California engagement in Irvine, before moving its White Big Top to Vancouver in January.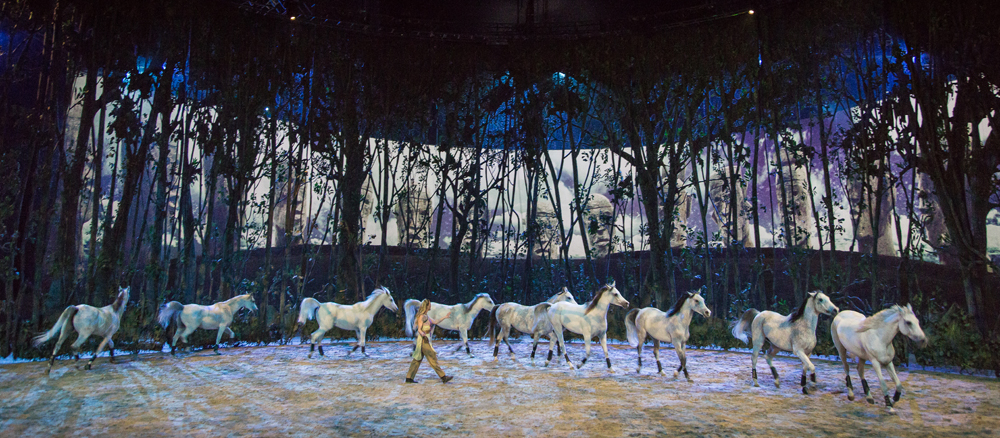 TICKETS – Visit www.cavalia.net or call 1-866-999-8111 for details. Presale tickets are priced from $29.50 to $119.50 + applicable taxes and fees. For a memorable evening, the Rendez-Vous package offers the best seats in the house, a full meal buffet dining before the show, open bar, desserts during intermission and an exclusive visit to the stables after the show. This unique VIP experience takes place in a tent alongside the White Big Top. The Rendez-Vous package prices range from $114.50 to $204.50 + applicable fees. Special pricing and packages are also available for groups.
ABOUT CAVALIA INC. – Cavalia Inc. is an entertainment company that specializes in the creation, production and touring of innovative and technologically unprecedented shows. Founded by Normand Latourelle, the company reimagines the equestrian and theatrical arts. With its world headquarters in Montreal, Cavalia Inc. is an integral part of Canada's cultural heritage, and the largest Canadian wholly owned live theatrical and touring enterprise. Its expertise in high technology, multimedia and special effects creates magical, unique, never-before-seen experiences. Its first show, Cavalia, has been seen by more than 4 million people across North America, Europe, Australia, the Middle East and Asia since its 2003 debut. Odysseo, the company's second show, has toured to rave reviews and public acclaim since its 2011 premiere. Follow Cavalia's latest developments at www.twitter.com/cavalia or www.facebook.com/cavalia. #OdysseoYVR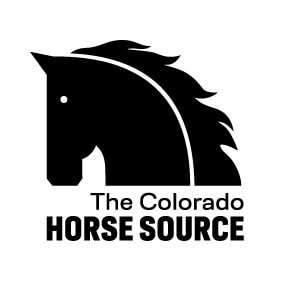 News from the horse industry. Sharing today's information as it happens. The Colorado Horse Source is not responsible for the content of 3rd party submissions.