Where in the world will your Cavallo Boots take you in 2016?
Cavallo will be sending two lucky ACTHA members on an all expense paid vacation to experience the adventure of a lifetime at the breathtaking Sierra West Ranch in Southwestern Alberta, Canada! Sierra West is a working cattle ranch nestled at the base of the majestic Canadian Rockies, where guests can enjoy the local Alberta cowboy heritage.
Sierra West offers self-catering cozy log cabins for guests that include all modern day amenities. The cabins are located alongside the Todd Creek, where distant views abound and fishing is at its finest. You will feel like you stepped right into the authentic "Old West."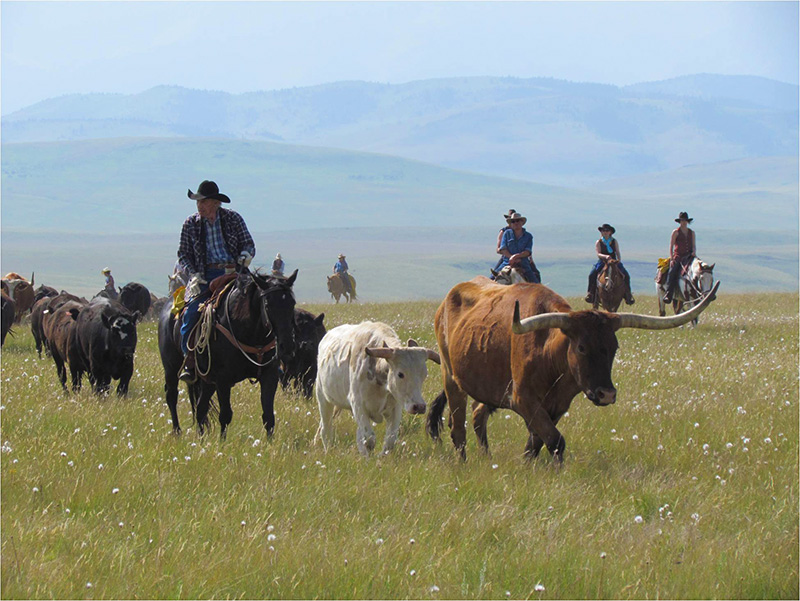 Sierra West's gracious hosts and ranch owners, Ginny & Randy Donahue, were born in Southwestern Alberta and grew up in the ranching lifestyle. They will ensure that you have the opportunity to enjoy the full ranch experience, from the cattle drive, to leisurely trail rides, gymkhanas, cattle sorting, roping, and more. You will come away with a lifetime of memories of the breathtaking mountain views, blue skies, and cool running streams. Their goal is for you to, "come as guests and leave feeling like part of the family." This trip will also provide ample opportunity for winners to rub elbows with Cavallo President Carole Herder and CEO Greg Giles, who will co-host the trip.
Sierra West is a winning vacation destination, having received several awards of distinction. Specifically, they are the recipient's of the Canadian Signature Experience Award, Outstanding Adventure Tourist, Alberta Pride Alto Award (finalist), and hold a ranking of "excellent" from Trip Advisor reviews. In addition, the ranch has had quite a variety of filming done there such as – The Bachelor Canada, Motor Trend – "Epic Drives – Absolute Alberta," Born to Explore, Discovery Channel – "Working Overtime" and various destination You Tubers such as the Vagabrothers, Ben Jaworskyj and more.  Both Randy & Ginny were extras in the major motion picture "Open Range" and Randy was on the TV show "Heartland."
The trip will feature airfare and 4 nights stay at the ranch, Friday-Monday inclusive.   Optional extra days can be accommodated at winner's expense. The cattle drive takes place in August, 2016, and winners will have the option to attend the drive.
Winners will be drawn at random at the end of the season, which runs from June 1, 2015-May 31, 2016. There are several ways to win. One winner will be selected from our pool of ride hosts- one entry for each Arena Obstacle Challenge (AOC) or Trail Obstacle Challenge (CTC) hosted. One entry will also be selected from our riders; one entry for each time you ride in the Open, Competitive Pleasure or Rookie Pleasure Divisions. The Cavallo Judge's Pick Award will be extended into the 2015-2016 season.  Each judge on a CTC and AOC is given a Cavallo hoof pick and is asked to award it to the horse and rider team that stands out to them. They are encouraged not to choose the best performance (highest score), but reward the best partnership, the best "try," the most fun, or a good judgment call on the part of the horse or rider.  Each pick earns the winner an additional entry.  The more you host and compete in events, the more chances to win!   Alternative means of entry: Mail a 3.5″ x 5.5″ card with your name, address, phone number and email address, along with the words "ACTHA Adventure" to 637 Soda Creek Rd, Spicewood TX 78669. Limit one card per envelope.
For the 2014-2015 season, lucky winners Babs Steele and Joe Petronella will be traveling to Australia to attend the Equine Lifestyle Festival, Sydney Harbor Bridge Tour. Babs was our rider winner and Joe was our ride host winner. Congratulations and best wishes to them both.
Cavallo, Inc. is committed to developing and distributing innovative products of excellent quality that provide comfort, protection, support and value for both horse and rider.
The American Competitive Trail Horse Association's mission is to create an enjoyable venue to showcase the wonderful attributes of the great American trail horse.  Leading by example, ACTHA donates 20% of its member rider proceeds from each event to registered 501(c)3 organizations (usually equine charities), and provides a vehicle for organizations to raise funds to support their cause.  Our mission focuses on creating equine value, training and skills, thus reducing the burden on local, state, and federal programs to support the problem of unwanted horses. ACTHA maintains a registry open to all breeds and a point designation system which will stay with each horse for its lifetime, thereby adding to their value and distinction.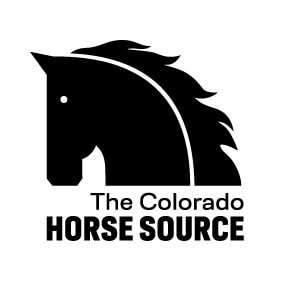 News from the horse industry. Sharing today's information as it happens. The Colorado Horse Source is not responsible for the content of 3rd party submissions.