Young Eventing Phenom Returns to Seattle
By Mikaela Kantorowski
"Sometimes when you know, you just know." That's a phrase Sophie Click uses to describe her riding career. Click has the talent, instinct, and maturity trainers describe as something you just can't teach. It's a rare combination that has propelled Click to the top levels in eventing, a sport that has also forced her to make some hard decisions over the years.
After achieving great success at both the 1* and 2* levels on multiple mounts, Click firmly cemented her name among the nation's best rising stars. With three North American Junior and Young Rider Championship completions under her belt, and multiple top honors including the CCI2* National Championship Young Rider crown at the Fair Hill International in 2017, Click was named to the US Equestrian's Eventing Developing Rider Under 25 list for 2018. She has since crisscrossed the nation with two mounts, trained with the best coaches, and kept her eye on the end goal of representing the United States on the world stage on a senior team.
One of Click's special horses has been Fernhill Rising, "Stan". After purchasing Stan from Alex Green two years ago, Click developed Stan through the two-star level with great success, including a recent win this summer in the CIC2* division at Aspen Farms. While Click knew how incredibly talented the horse was, their partnership didn't come without difficulties. Stan is a big horse and though talented, he's also incredibly strong. Using those natural instincts as her guide, Click made the tough decision to part with Stan.
"I knew how amazing he was, and quite frankly I didn't think I did him justice. He's big, and I will be the first one to admit that I'm not that strong. I never intended to sell him but when I was approached by Shannon Lilley and saw how well they did together, I knew it was the right decision, though one of the toughest I've ever had to make," explains Click.
Coupling the difficulty of selling Stan with a minor injury to her other longtime advanced partner, Hot Wheels, it might be expected that a young rider would become discouraged. But not Click. Her perseverance is just another quality that amazes coaches, and once again using her natural instincts, she fell in love with another young and talented prospect, Quidproquo, "Rocky".
"Having Rocky in the barn definitely helped when I had to make the difficult decision to part with Stan. Rocky has helped fill the void with [Hot] Wheels laid up and Stan leaving for his new home. I immediately knew Rocky was something special from the moment I sat on him, and he has proved it thus far," Click adds.
Finding diamonds in the rough is what Click does best, and she is excited for the future with her new mount. "He has really surprised everyone, but not me. I knew he could do great things and I could already see myself progressing to the highest level on this horse," says Click.
She sees many similarities between her former Advanced partner, Wheels, and Rocky. "Wheels and I had such a good partnership and I feel the same connection with Rocky, and he exhibits so many of the same personality traits as Wheels. They are both such brave fighters and make me feel so confident as a rider."
So, what's next for Click? With a changing of the guard in her string of horses, Click has decided to make another change and base herself at home in Seattle. Click feels everything she needs (and more) can be found in the area. Rocky will be aimed for a fall CCI1* possibly an Intermediate move up, and Sophie is eyeing a repeat nomination to the US Equestrian's Eventing Developing Rider Under 25 list.
She's also excited to begin balancing education with her demanding riding career. In high school, Click worked overtime to take college classes alongside her high school classwork; she's just a few credits away from receiving her Associate's degree. It's something Click is very committed to, and she begins her online classes shortly through a local university in her hometown.
Throughout her riding career Click has used her determination, natural instincts, perseverance and talent to drive her decisions, and it has paid off. She doesn't shy away from the big moments or big decisions, and with a talented new horse in her barn and a college degree on the way, the sky is the limit for this young woman. Watch out world, Sophie Click isn't slowing down.
Author Bio: Mikaela Kantorowski is a staff member at Athletux Equine, an equestrian-oriented sports marketing firm.
This article sponsored by: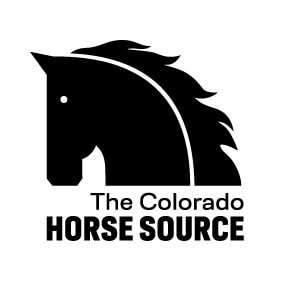 The Colorado Horse Source is an independently owned and operated print and online magazine for horse owners and enthusiasts of all breeds and disciplines in Colorado and surrounding area. Our contemporary editorial columns are predominantly written by experts in the region, covering the care, training, keeping and enjoyment of horses, with an eye to the specific concerns in our region.