When a fly lands on a horse's head or neck, the automatic response is to remove the fly with headshaking. Some horses, however, shake their heads, snort and sneeze without any obvious explanation. Headshaking horses are sometimes unrideable and dangerous and the behavior remains largely misunderstood. Solving the problem of headshaking requires understanding the horse's natural anti-fly reflex that triggers headshaking. This fly defense system is sensitive and, in equine headshaking, is being stimulated even when there are no flies present. The cause of this unwanted stimulation is blood vessel damage in the skin from extra high blood pressure. The obstructed circulation from this will cause pressure on the hair bulbs of the neck or head. Then the head will shake just as if a fly has landed. Because exercise affects blood pressure, in most cases, horses only headshake when they are asked for work. Headshaking naturally stops when the fly defense system is shut off, for example, in winter and in the dark, giving equine headshaking a seasonal attribute. There is now an easy solution to the blood pressure problem behind headshaking, a patented, non-invasive dermal patch that serves as a natural electrolyte balancing system. Developed by Therapina Ltd in the United Kingdom, the SmartCell SignalTM system restores normal cell metabolism by stimulating communication directly between cells. This begins a sequence of healthy changes in the horse's body, with optimal electrolyte balance restoring normal blood pressure. The patch is marketed under the name, "Equiwinner," and is distributed in the United States and Canada by Signal-Health LLC. www.signal-health.com, 1-877-378-4946.
Published October 2012 Issue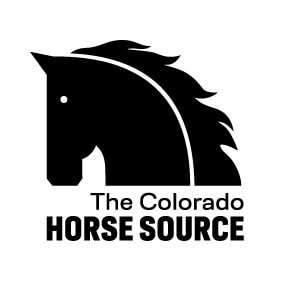 The Colorado Horse Source is an independently owned and operated print and online magazine for horse owners and enthusiasts of all breeds and disciplines in Colorado and surrounding area. Our contemporary editorial columns are predominantly written by experts in the region, covering the care, training, keeping and enjoyment of horses, with an eye to the specific concerns in our region.