Probios® Horse Soft Chews is the newest addition to the growing Probios® Soft Chews line, which also includes chews for dogs. Under the well-researched and widely-known Probios® name, Probios® Horse Soft Chews – Digestion is designed to be a highly-palatable soft chew to help maintain appetite and healthy digestive in all breeds of horses. "We are very excited about our soft chew capabilities at Vets Plus, Inc. and, knowing how popular our Probios® Horse Treats – Digestion Support is, we knew the next step was to create another high-quality solution for horses in a soft-chew form," said Vets Plus, Inc. President and CEO Raj Lall. The 10 gm soft chews fit easily into the palm of the caretaker's hands, but are large enough that just one to two each day will provide enough beneficial bacteria – probiotics – to help maintain a healthy digestive system and appetite in horses. Although a supplement, the apple flavor of Probios® Horse Soft Chews will have many horses believing they are a treat. Each re-sealable bag will hold approximately 60 of the 10 gm soft chews. They are an appealing compliment to the already well-known Probios® Equine line, which includes Probios® Horse Treats (Digestion and Hip & Joint), Probios® Dispersible Powder, Probios® Feed Granules and Probios® Equine One Gel. More information is available at www.probios.com.
Published October 2012 Issue
This article sponsored by: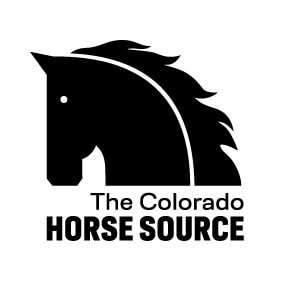 The Colorado Horse Source is an independently owned and operated print and online magazine for horse owners and enthusiasts of all breeds and disciplines in Colorado and surrounding area. Our contemporary editorial columns are predominantly written by experts in the region, covering the care, training, keeping and enjoyment of horses, with an eye to the specific concerns in our region.