US Army Caisson Horses: Protecting an American Treasure
The CNN Story released on April 7, 2022 and written by Drew F. Lawrence and Katie Bo Lillis, reported on the deplorable conditions in which the Army's Caisson horses were living, resulting in the death of two horses.
The story stated:

The military horses that carry America's heroes to their final resting place in Arlington National Cemetery are living in unsanitary and potentially life-threatening conditions, according to a US Army report reviewed exclusively by CNN, consuming poor-quality feed, suffering from parasites and standing in their own excrement in tiny mud lots scattered with gravel and construction waste.

-CNN

The EQUUS Foundation sought the advice of the U.S. Army as to the requirements involved with making cash donations to the U.S. Army with the intent to establish a fund designated specifically for the ongoing care of the Caisson horses.

"We received requests from EQUUS Foundation donors and horse lovers asking how they could help," said Lynn Coakley, EQUUS Foundation President.

While waiting on the advice, the U.S. Army issued the following response to the EQUUS Foundation:

From: USARMY JBM-HH MDW
Mailbox TOG PAO
Date: April 26, 2022 at 2:51:42 PM CDT
Subject: RE: Horse Nonprofit Interested in Helping Caisson Horses
Despite the circumstances, thank you for reaching out to us and offering your assistance. We will share this generous offer with our legal team to review. Right now we are in the process of assessing a variety of options to improve the living conditions for our horses.
The safety and well-being of our Soldiers and our horses are our top priorities. Our Soldiers and veterinary providers are dedicated to proper, around-the-clock care of our horses.
On Feb. 14, 2022, the 3d United States Infantry Regiment (The Old Guard) commander requested an external assessment and inspection of the Caisson stables in response to the recent deaths of two of our horses. As a result of the inspection, Public Health Command-Atlantic veterinarians generated a report on March 3, 2022, that outlined several deficiencies and recommended corrective actions. We are thankful for the Public Health Command-Atlantic team's prompt and thorough response to our short-notice request.
The report's recommendations are driving a detailed and systematic approach to improving the facilities and processes surrounding our horses' care. A number of recommendations were implemented immediately. Those actions include the purchase and placement of feeding mats, purchase of hay quality testing kits, and optimization of nutrient-balanced feed. We are currently developing contracting solutions to procure better quality hay as well. In addition to rectifying many of the unit-level solutions, we are also working with an array of Army partners to develop an enduring plan to address long-term issues related to facility upgrades and grazing areas, which the Army has already approved funding for.
We will continue to remain transparent in our plans to improve the long-term care plan for our horses. As more information is available, we will provide future updates. In the meantime, the Caisson stables remain open for public tours Monday through Saturday from 12 to 4 p.m.
As we continue to work through this, please do not hesitate to reach out to us with any further questions.
Thank you once again and have a great day.
Public Affairs Team3d US Infantry Regimen
The Old Guard (TOG)
The EQUUS Foundation has since been advised that the U.S. Army is unable to accept cash donations. The U.S. Army requested our assistance in publicizing that the position of "Herd Manager" has been posted on USAjobs at the following site https://www.usajobs.gov/GetJob/ViewDetails/653677900.

"My father is buried at Arlington Cemetery and received full honors including having his casket drawn by Caisson horses. I can't begin to express how powerful, meaningful, and comforting the ceremony was – and how important it is that the Caisson horses receive the best care going forward," said Coakley."
RELATED: Parelli Foundation Supports Announces Heroes and Horsemanship Veterans Initiative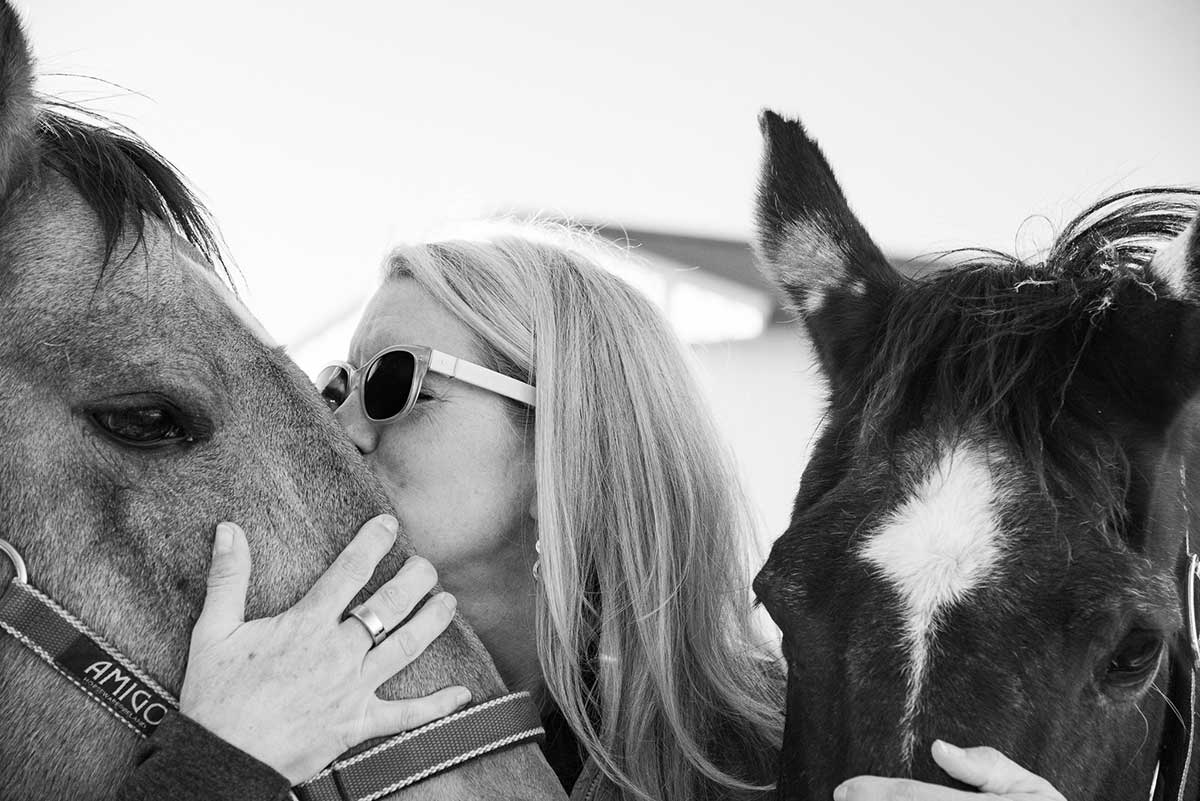 Dana Ware Willett finds her greatest life balance when horses are involved. Beginning with Pony Club at age six, her equine passion has included serving as a Working Student at the Los Angeles Equestrian Center and teaching her own children horsemanship. A communications, marketing, and video production professional, with extensive publication in endurance sports, she is currently working toward her Equine Studies degree at the University of Guelph. In addition to running her small ranch, she works as an Equine Specialist at Colorado Horse Rescue. Dana has a particular interest in animal welfare efforts, with an emphasis on end-of-life care.