Hosted by American Horse Council Foundation, Grand Prize is White Stallion Ranch Stay in Arizona
The American Horse Council Foundation (AHCF) is hosting a raffle fundraiser to benefit the United Horse Coalition and its efforts to provide resources to horse owners in need of assistance. Funds raised will be used to maintain and ensure the health and wellbeing of at-risk horses.

The United Horse Coalition is a broad alliance of equine organizations that have joined together under the
American Horse Council to educate the horse industry about the issues facing horses At-Risk, or in
transition. "Our biggest impact in creating change for at-risk horses starts at the source, and that's through teaching horse owners how to be responsible for the horses in their care. UHC strives to give owners the resources
and tools they need to make responsible decisions on behalf of their horse." Says UHC Director Ashley
Harkins.

AHC & AHCF President Julie Broadway stated "Our goal is to raise $10,000 to provide support to the
UHC Resource Database which offers horse owners in need access to essentials like hay banks, feed
coupons, vet care, gelding clinics, and other support."

From April 29, 2022 to June 15, 2022, you can purchase tickets for $50 each or 3 tickets for $125.00 for a
chance at a fabulous 2 guest, 4-night all-inclusive stay at White Stallion Ranch in Tucson Arizona. White
Stallion Ranch is an amazing traditional, historic, upscale dude ranch offering lodging, amenities, daily
meals, and a vast array of ranch activities from horseback riding to rock climbing, hiking, shooting, fat-
tire bikes, and evening entertainment. There's something for everyone with spa services, a heated pool,
sports court, movie theater, petting zoo, and fitness center.

Purchase tickets online
RELATED: Adopting or Placing: A Guide to Choosing a Good Equine Rescue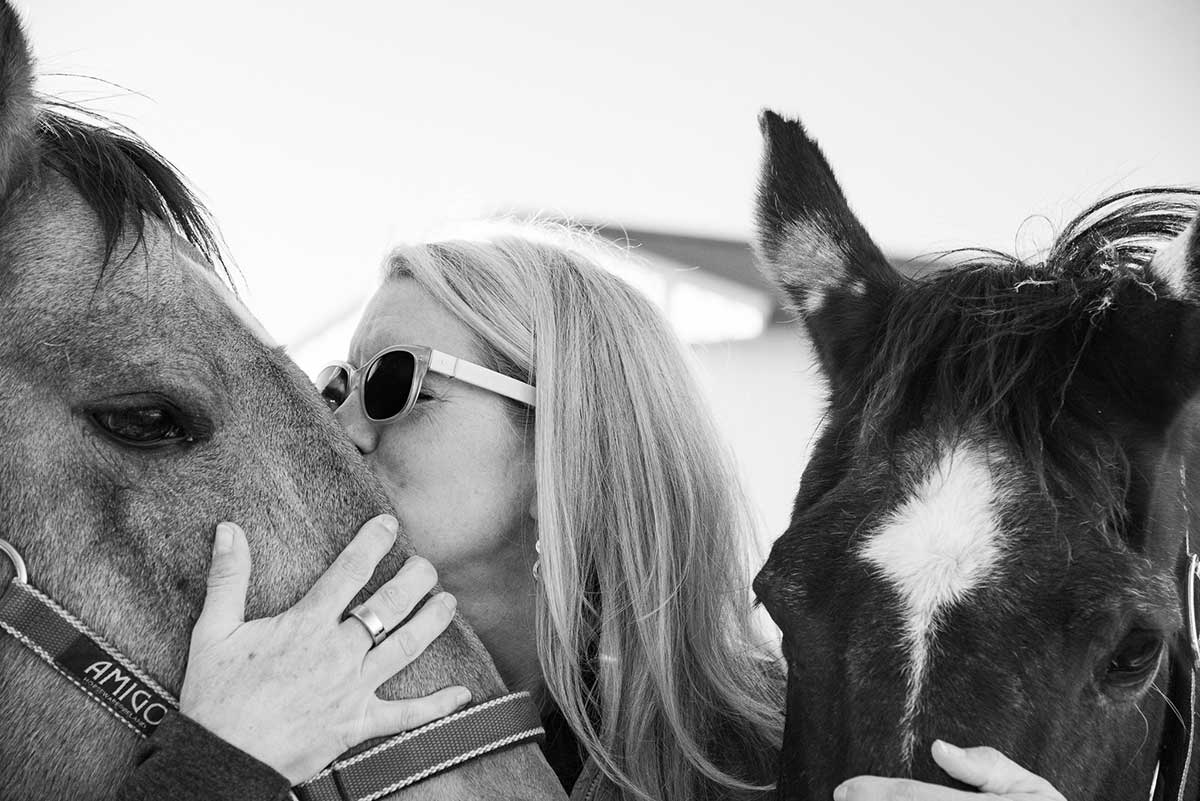 Dana Ware Willett finds her greatest life balance when horses are involved. Beginning with Pony Club at age six, her equine passion has included serving as a Working Student at the Los Angeles Equestrian Center and teaching her own children horsemanship. A communications, marketing, and video production professional, with extensive publication in endurance sports, she is currently working toward her Equine Studies degree at the University of Guelph. In addition to running her small ranch, she works as an Equine Specialist at Colorado Horse Rescue. Dana has a particular interest in animal welfare efforts, with an emphasis on end-of-life care.