Honor the unsung heroes of our sport—trainers who work tirelessly to improve the education of both riders and horses
Do you know a horse trainer making an impact educating horses and riders? Take a few moments to complete a simple form to nominate for Practical Horseman's Trainer of the Year or Horse & Rider Trainer of the Year.
Both publications are offering awards, separated by training focus.
Individuals can nominate a trainer that aims for excellence in the English disciplines of hunters, jumpers, eventing or dressage for the 2022 Practical Horseman Trainer of the Year award. To nominate a trainer, complete this form (100-250 words) describing why this person deserves to be named Practical Horseman's Trainer of the Year.
In the Western riding sector, Horse & Rider seeks to honor horse trainers who have helped you master a maneuver in ranch riding, created a lesson program that teaches young horse lovers the basics of horse care, or is responsible for helping you become the best horsekeeper you can be. To nominate a trainer, complete this form (100-250 words) describing why this person deserves to be named Horse & Rider's Trainer of the Year.

Nominations for both categories close May 31, 2022.

From the nominations, the top ten finalists will be asked to submit a short video to help the editorial staff to determine the winner. If a trainer is selected to be a top-10 finalist, the person who submitted the nomination is responsible for submitting a short video (5 minutes or less) describing why the trainer should be selected as Trainer of the Year. Videos can include information on the trainer's training background, current training program, training philosophy, the trainer's definition of a good horse person, an example of the trainer giving a lesson, student testimonials, etc.
Prizes for the first ever Practical Horseman and Horse & Rider Trainers of the Year will be provided by Nutramax Laboratories Veterinary Sciences, Inc. makers of Cosequin®.

The winner will be interviewed for a Practical Horseman or Horse & Rider podcast, be featured in a special digital feature, and receive a special commemorative gift from Practical Horseman and Cosequin®.
RELATED: How to Find – and Fill – Holes in a Horse's Training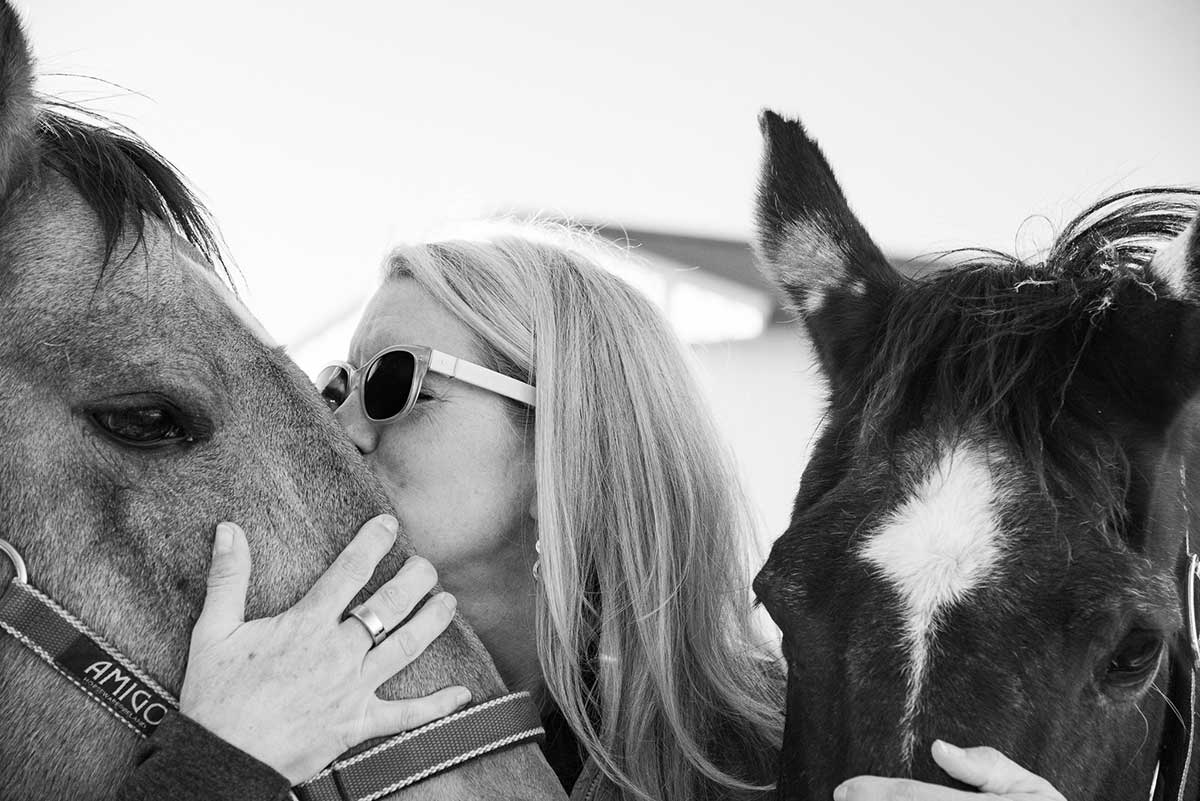 Dana Ware Willett finds her greatest life balance when horses are involved. Beginning with Pony Club at age six, her equine passion has included serving as a Working Student at the Los Angeles Equestrian Center and teaching her own children horsemanship. A communications, marketing, and video production professional, with extensive publication in endurance sports, she is currently working toward her Equine Studies degree at the University of Guelph. In addition to running her small ranch, she works as an Equine Specialist at Colorado Horse Rescue. Dana has a particular interest in animal welfare efforts, with an emphasis on end-of-life care.