What's the secret to gaining almost 300,000 Facebook Fans in fewer than three years?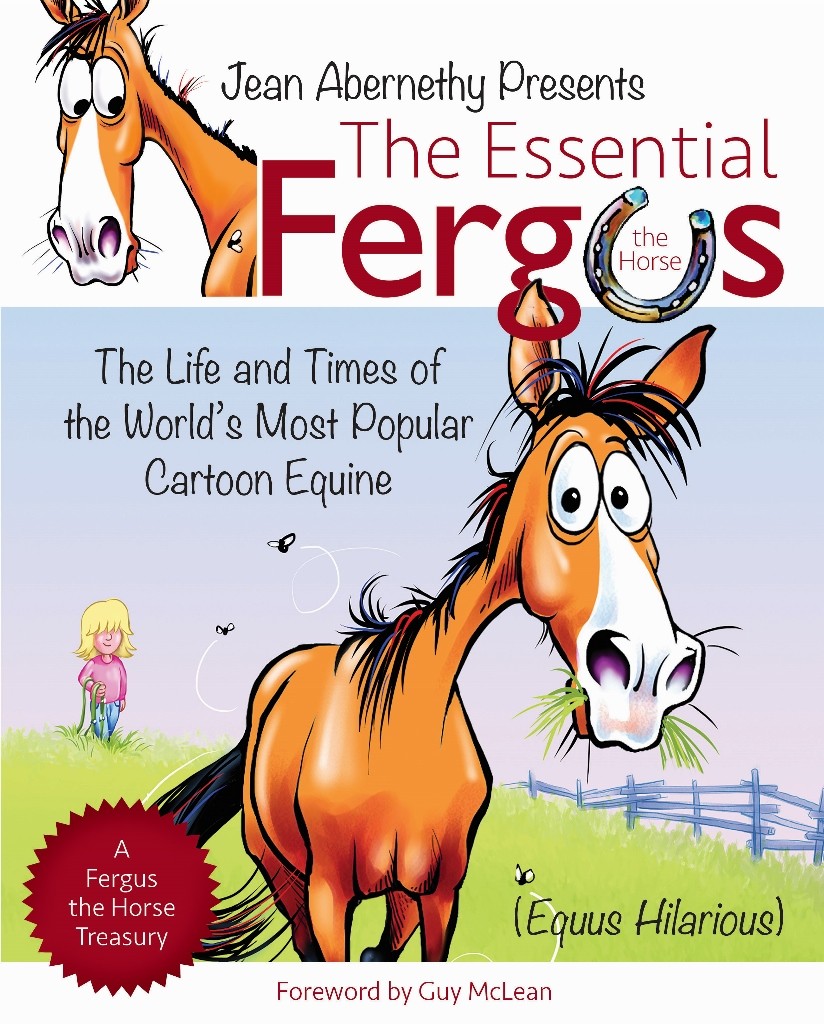 Charm, sensitivity, and a sense of humor…plus a love of an audience and a willingness to share your deepest fears and darkest thoughts…oh, and a bay coat with lots of chrome can't hurt.
Artist Jean Abernethy's Fergus the Horse had these ingredients (and a few more, to boot) when he plunged all four hooves into the world of social media in 2012, and his skyrocketing online popularity proves an equine star has indeed been born. Now, he's bridging his old world of print comics and his new world trading horsey humor via the internet with his very own book. The Essential Fergus the Horse, a treasury of his greatest hits along with a little bit of backstory, is coming in October 2015 from Trafalgar Square Books (www.horseandriderbooks.com).
The Essential Fergus the Horse includes cartoons from over the years, as well as new comics, created especially for Fergus's first book. Join in the fun by signing up on the waitlist at Trafalgar Square Books—you'll be the first to hear when the book is in and available to order! And be sure to follow Fergus's adventures on Facebook and Twitter.
Praise for Fergus the Horse
""If Sgt. Reckless were alive today, she and Fergus would be the best of friends! Fergus brings a smile to my face every time I read his cartoon." –Robin Hutton, Author of the New York Times Bestseller Sgt. Reckless: America's War Horse 
"How cool to have Fergus and his buddies corralled in one spot! I've enjoyed his escapades so much over the years. This book will be a great way to enjoy them again and share them with others." –Christine Hamilton, Western Horseman Magazine
"Fergus is that rare example of a horse with his hooves in two communities: He speaks for horses, and he speaks for people who love them.  When I read a Fergus comic panel, I always chuckle first loudly and then ruefully because the comic is funny – and I've been in that situation before." —Larri Jo Starkey, The American Quarter Horse Journal
"Fergus and his friends have kept me laughing for the past 15 years because the scenarios are so very, very true. Jean Abernethy has an artistic gift and a comic wit that makes us all grin. I am thrilled that so many of Fergus's adventures can now be viewed together in a book." –Lisa Wysocky, Author of My Horse My Partner and the Cat Enright Equestrian Mystery Series
"I've only recently become acquainted with Fergus, but we immediately hit it off. He's just the kind of horse I like to get to know and figure out—not afraid to speak his mind, a great sense of humor, and he can teach us all a thing or two. Horses have always been my greatest teachers…but Fergus is the first animated one!" –Jonathan Field, Trainer, Clinician, and Author of The Art of Liberty Training for Horses
For more information about The Essential Fergus the Horse or Jean Abernethy, contact [email protected].
Trafalgar Square Books is the leading publisher of equestrian books and DVDs.
Find us on Facebook: https://www.facebook.com/HorseandRiderBooks
Follow us on Twitter: https://twitter.com/TSBbooks
Read our blog: http://horseandriderbooks.wordpress.com
This article sponsored by: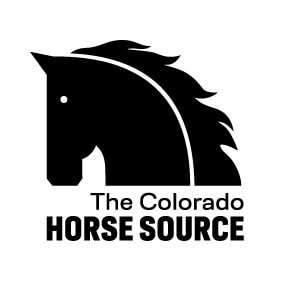 News from the horse industry. Sharing today's information as it happens. The Colorado Horse Source is not responsible for the content of 3rd party submissions.