South Daytona, FL (April 18, 2016)– Zoetis and American Horse Publications (AHP) are proud to announce four finalists have been selected for the 2016 Equine Industry Vision Award. Sponsored by Zoetis, the Equine Industry Vision Award is intended to recognize ingenuity and service as well as benefit the equine industry by inspiring these qualities in others.
"Every year since 2002, the horse community has brought attention to the visionaries in the horse industry," says Christine W. Brune, AHP executive director. "In recognizing these nominees, we learn of those whose dedication and service have impacted our industry and our horses in a positive way."
The six members of the Equine Industry Vision Award Committee reviewed the nominations and narrowed the list of 16 nominees to four candidates. The committee selected the following finalists:
"A nomination for the Equine Industry Vision Award is an honor in itself," says Brune. "It recognizes these individuals and organizations for making a significant difference in the horse world."
The Finalists will be judged on their performance in relation to the achievement(s) cited and their demonstration of the following attributes and abilities: 1) The vision and innovation of a true pioneer; 2) Leadership, commitment, dedication and willingness to serve; 3) Original and effective ideas and/or products, services, programs; 4) High moral, ethical and professional standards. The AHP Board of Directors and a representative from Zoetis will vote to select the winner.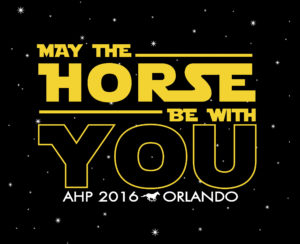 The official announcement of the winner and presentation of the award will be made at the Equine Industry Vision Award Breakfast on Friday, June 17, 2016 during the AHP May the Horse Be with You Seminar in Orlando, Florida. The recipient will be presented with the Equine Industry Vision Award Trophy created by master artisan Peter Wayne Yenawine.
Previous recipients of the Equine Industry Vision Award are Alexander Mackay-Smith in 2002, Don Burt in 2003, the American Quarter Horse Association in 2004, John Ryan Gaines in 2005, Stanley Bergstein in 2006, David O'Connor in 2007, Sally Swift in 2008, Charlotte Brailey Kneeland in 2009, John Nicholson in 2010, Robert E. Cacchione in 2011, Equine Land Conservation Resource in 2012, Professional Association of Therapeutic Horsemanship (PATH) in 2013, Patti Colbert in 2014, and Gayle Ecker in 2015.
American Horse Publications is a professional association dedicated to promoting excellence in equine media and better understanding and communication within the equine publishing industry. For more information, please contact: Chris Brune, American Horse Publications at [email protected] or 386-760-7743 or visit the AHP Web site at www.americanhorsepubs.org.
Zoetis (zō-EH-tis) is the leading animal health company, dedicated to supporting its customers and their businesses. Building on more than 60 years of experience in animal health, Zoetis discovers, develops, manufactures and markets veterinary vaccines and medicines, complemented by diagnostic products and genetic tests and supported by a range of services. Zoetis serves veterinarians, livestock producers and people who raise and care for farm and companion animals with sales of its products in more than 100 countries. In 2015, the company generated annual revenue of $4.8 billion with approximately 9,000 employees. For more information, visit www.zoetisUS.com.
This article sponsored by: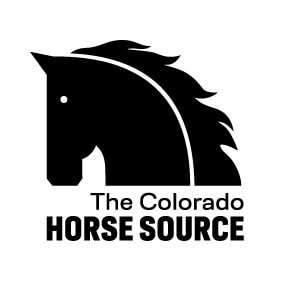 News from the horse industry. Sharing today's information as it happens. The Colorado Horse Source is not responsible for the content of 3rd party submissions.