What does Road to the Horse 2006, 2008, 2013 and 2014, all have in common? That's right, every one of those events had a total of four competitors. Road to the Horse 2017 will see the construction of four WW Livestock System Round Pens in the historical Road to the Horse dirt. In the coming months, fans will learn the name of the fourth and final competitor, which will complete the lineup for the very first all cowgirl World Championship of Colt Starting.
"It was time to do an all-ladies Road to the Horse" states Road to the Horse Owner/Producer Tootie Bland. "I believe a lady can compete with a man, Stacy Westfall proved that, but it is time to celebrate the cowgirl and the passion that drives us."
The first three competitors already announced for Road to the Horse 2017 include Barbara Cox, Sarah Winters Dawson and Rachelle Valentine.
Barbara Cox, wife of undefeated Road to the Horse World Champion Chris Cox will compete for the title in 2017. Chris Cox is a master of colt starting with World Championships wins in 2007, 2008, 2011 and 2015. Now playing the role as Pen Wrangler, Chris will assist his wife as she steps into the spotlight in 2017.  Wife, mother and successful Reined Cow Horse competitor, this will mark the very first time Barbara Cox has walked into the round pen at Road to the Horse.
Sarah Winters Dawson, like her father Richard Winters, is a Road to the Horse veteran. Dawson is not only a past competitor at Road to the Horse, she has been her father's Pen Wrangler every time he has stepped into the round pen at Road to the Horse. Sarah has earned two NRCHA World Championships, was the 2015 Snaffle Bit Futurity Limited Open Champion, along with being a finalist in every NRCHA premiere event. Although cow horses are the main focus of Sarah's equine business, she also has experience training and showing in the English discipline of Three-Day Eventing. Sarah, along with her husband Chris Dawson operate Dawson Performance Horses in Aubrey, Texas.
Recently announced Road to the Horse newcomer Rachelle Valentine also joins the lineup. During her Michigan childhood, she dreamed of a life with horses. Upon high school graduation, she jump-started her career as an intern with Clinton Anderson. Soon after, she stepped into a position with Deon Locke. Preparing young colts for NRHA competition, she developed new skills and grew as a horse-women. Rachelle attended post-secondary schooling, married and had a little boy. Once relocating to central Florida, Rachelle became an associate trainer with Sean Patrick Training in New Smyrna Beach, riding reiners, young horses and helping equestrians achieve their dreams.
Road to the Horse 2017 will return to the Kentucky Horse Park in Lexington, KY, on March 23-26, 2017. Road to the Horse 2017 tickets are available online at www.RoadtotheHorse.com or by calling 877-772-5425.  Follow Road to the Horse on Facebook for the latest information.
This article sponsored by: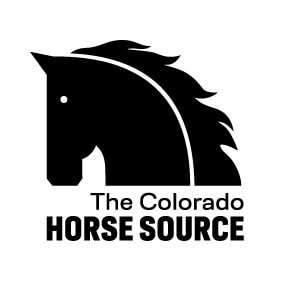 News from the horse industry. Sharing today's information as it happens. The Colorado Horse Source is not responsible for the content of 3rd party submissions.