Post-and-Beam Barns Designed to Last
by DC Structures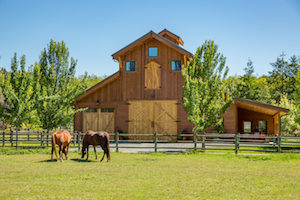 Welcoming a new horse to the family is a big deal—one that demands much planning and forethought. Between space to roam, shelter from the elements, and safety and hygiene concerns, our equine friends can be downright needy at times. Of course, we equestrian enthusiasts wouldn't have it any other way. As some of our most loyal companions throughout the years, we are more than happy to give our horses what they need to thrive.
DC Structures specializes in the design and assembly of pre-engineered building kits to meet all equestrian needs. From covered riding arenas to barns with or without attached living quarters, we collaborate with our clients to create state-of-the-art equestrian facilities that are as beautiful as they are functional. With a thorough understanding of animal safety and the necessary amenities, our team has the expertise to take any equine property to the next level.
Our team's experience designing horse barn kits for clients all over the U.S. has given us unique insight into adjacent features that can make a property more effective and efficient. Whether an equestrian estate calls for increased weather loads, large-scale boarding accommodations, composting solutions or other sustainable upgrades, chances are high we've seen it once or twice before. We may sell pre-engineered building packages, but we take great care to ensure that each and every one is tailored specifically to the property owner's needs.
All of our equestrian kits are designed in the reliable style of post-and-beam construction. Sourcing the Pacific Northwest's finest heavy timbers, we create horse barn kits that can be passed along from one generation to the next. While there are plenty of barn kit companies offering fast and cheap pole barns, these make for poor quality structures with an expiration date of 40 years or less. Both aesthetically and functionally, post-and-beam horse barns are an objectively better investment.
When it comes to a monumental milestone like buying a horse, its equestrian facilities should be held to a high standard. Visit our website to learn more about how we transform our clients' visions into streamlined building kits and blueprints for their lifestyles.
Originally Published January 2018 Issue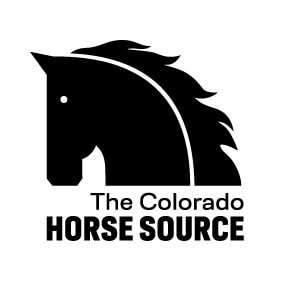 The Colorado Horse Source is an independently owned and operated print and online magazine for horse owners and enthusiasts of all breeds and disciplines in Colorado and surrounding area. Our contemporary editorial columns are predominantly written by experts in the region, covering the care, training, keeping and enjoyment of horses, with an eye to the specific concerns in our region.