Lessons Learned from Decades Publishing the NW Horse Source
By Karen Pickering
As I sit at my desk on a quiet Tuesday evening, I think of all the things I'm grateful for. I've had a lifetime of experiences, met some incredible people, and truly lived a life that many dream about. I'm not wealthy, but I'm richly blessed. I have an incredible community around me that supports me and opens doors to many opportunities.
I love this magazine. It has offered me many amazing experiences such as traveling all over the United States and meeting people that became lifetime friends. Some days I just pinch myself to see if it's all real.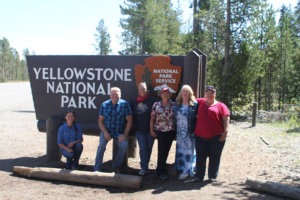 2014 was the best and the worst year of my life. It was a year of winning my first buckle and having many fantastic days of riding, competing, and being with friends. And I had a chance to ride through Yellowstone National Park with a group of friends on our own horses. All thanks to an incredibly generous man. Seeing this breathtaking park from the back of a horse was like nothing I've ever experienced.
In contrast, Mark, my husband of 32 years, had a stroke. It changed our lives forever. Again, the people in my life (my community) surrounded us with gifts of time and money that got us both through a super devastating time. I am truly blessed.
The stories I could share about all the experiences I've had would fill a dozen books. I've certainly lived through some hard times, but everyone does. Life isn't perfect. It's meant to be a journey of learning and living above the fray of negativity and naysayers. It takes perseverance and determination to find things that bring you and others joy and makes your life worth living. I want to thank all of my readers and customers for making this journey of a lifetime possible.
Please enjoy our annual holiday gift issue. As we immerse ourselves in holiday festivities, stop and think of all the things to be grateful for. One of my favorite people is featured in our cover story this month. She has served the horse community in our region for over 20 years and has a truly meaningful story. Please read about it on page 6.
Maybe one day we can share your journey in the pages of The Northwest Horse Source! For now, have a blessed Thanksgiving and enjoy the season.
Quote: "Dreams come a size too big so that we can grow into them."
Josie Bisset, Actress
This article sponsored by: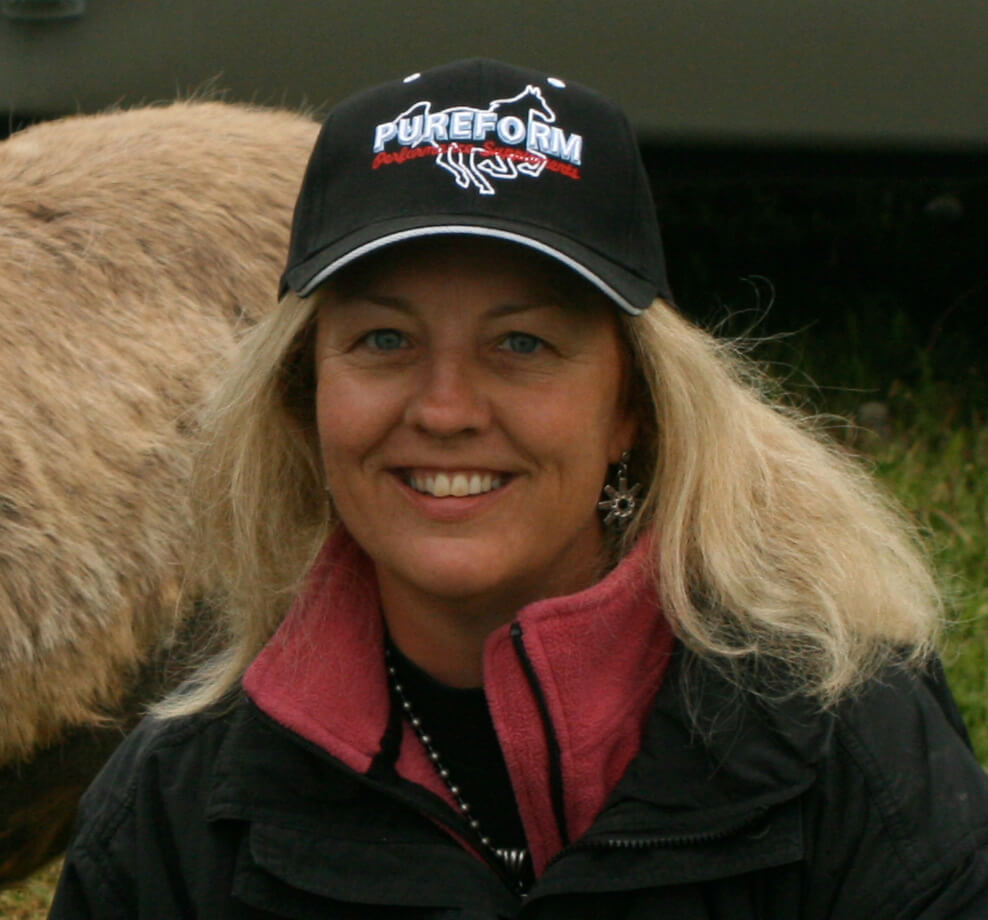 Owner/Publisher Karen's lifelong love of horses began at a very early age when she wore out a couple of rocking horses before convincing her parents to get her the real thing. That ill-tempered bay gelding, Brandy, was a challenge for the young horsewoman, but it drove her ambition to become a horse trainer. After attending Canyonview Equestrian College's Horsemanship Program, Karen realized she needed work that was a little more lucrative than training, so she took a job with Customs Brokerage to pay the bills. There, she discovered an affinity for computers and a talent for creating informative, entertaining newsletters. The Northwest Horse Source began as such a letter in December 1995, with a distribution of 1000 copies for its 12 black and white pages.  Now 25 years later, it's an online magazine and website with a reach of over 10,000 per month and growing! Not bad for the results of one woman's dream to work with horses!
Today, Karen remains involved with every aspect of the magazine and treasures the community of thousands who share a common passion. Now excited to start a version of her original magazine in Colorado!