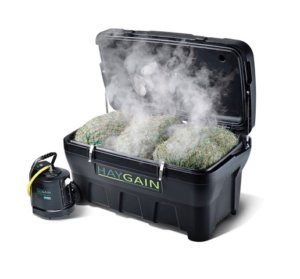 Haygain Hay Steamers are scientifically proven to protect equine respiratory health by eliminating respirable dust particles and killing mold, bacteria, fungal spores and mites, while retaining the nutritional value of hay and improving palatability.  Haygain Steamers aid in the management of laminitic, colic-prone and post-operative horses, and help manage and prevent respiratory conditions such as inflammatory airway disease and recurrent airway obstruction.
Haygain steams hay from the inside out, using its patented spike manifold system to propel steam throughout the hay, distributing it evenly for thorough purification. The manifold's aluminum plate accumulates heat under the hay to help raise the temperature inside the steam chest and optimize its efficiency. Its custom-engineered, thermally efficient steam chest maintains the steam volume and high temperature that ensures elimination of respirable particles, fungal spores, bacteria and mites. (www.Haygain.us)
NW Horse Source Publisher's Review: I've been using the Haygain Steamer for six weeks. My horses love the warm hay and I've noticed there's rarely a cough with either horse, even when exercising. I no longer have to soak their hay, which was heavy and awkward to deal with. The Haygain steamer is super convenient and easy to use. I recommend this for any horse owner who wants to reduce dust, dirt and mold in their horse's hay. Get $50 off for a limited time when you order direct from Haygain. Use Code NWHS$50.
This article sponsored by: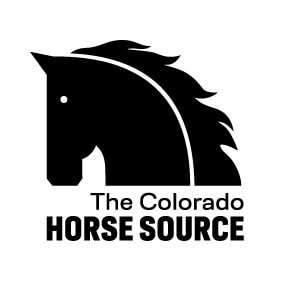 The Colorado Horse Source is an independently owned and operated print and online magazine for horse owners and enthusiasts of all breeds and disciplines in Colorado and surrounding area. Our contemporary editorial columns are predominantly written by experts in the region, covering the care, training, keeping and enjoyment of horses, with an eye to the specific concerns in our region.