Company and veterinarian's association missions are closely aligned.
November 28, 2018: With horse health as its mission, Haygain USA looks forward to sharing ideas and perspectives with hundreds of like-minded individuals at the American Association of Equine Practitioners Convention. The event takes place December 1-5 in San Francisco, at the George Moscone Center.
"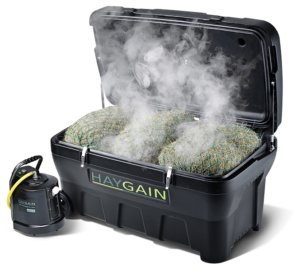 Transform Equine Practice" is the gathering's theme. It's a perfect fit for Haygain's innovative products: the Haygain Hay Steamer, ComfortStall Orthopedic Sealed Flooring; and the Flexineb Portable Equine Nebulizer. Each has a valuable place in veterinary hospitals, clinics, rehab centers and at clients' home stables.
The convention's focus extends beyond horse health to the "care and feeding" of those who provide it. Promoting strategies that help member veterinarians grow their practices and enjoy healthy lifestyles is a parallel mission. Haygain's new Vet Referral Program is a great fit for that aspect of the convention.
The program offers vets a 20% discount on Haygain Hay Steamers; a 5% discount for clients who use the veterinarian's referral code; and a 10% rebate to the referring vet. This applies to purchases of all three steamer sizes: the full-bale HG 2000; the half-bale HG 600; and the easily portable HG One.
Veterinarians are already among Haygain USA's growing fan base. The company's flagship product, Hay Steamers, were developed 10 years ago in conjunction with the Royal Agricultural University in Cirencester, England. As the world's only scientifically proven method for purifying hay, the Haygain steaming process eliminates 94% of respirable dust particles; kills mold, bacteria, fungal spores and mites; and retains the hay's nutritional value and palatability – many horses prefer it over dry hay. Fed daily, steamed hay helps prevent and manage respiratory issues and can also help with laminitis, ulcers, colic and getting horses back on their nutrition plan after surgery or illnesses.
An Asthmatic's Perspective
Extensive science backs Haygain's statements, but at least one AAEP vet has more personal evidence of steaming's efficacy. "As an asthmatic athlete myself, I cannot stick my nose into a regular bale of hay," says Wren Burnley, DVM. "But I can in a bale that has come out of the Haygain machine." A recent survey found that the veterinarian is not alone when it estimated that one in four people who work with horses has some sort of respiratory condition.
Dr. Burnley recommends steamed hay for clients' horses in various phases of life, and not just for respiratory health. Skin allergies, lack of appetite and a tendency toward colic are additional conditions for which she's seen steamed hay work wonders. "Since I started to use the steamer, I have seen many changes in horses for the better," says the Fulton, KY-based vet who is also an FEI-level dressage rider.
The addition of ComfortStall flooring last year doubled Haygain's impact on equine respiratory health. The sealed, cushioned flooring eliminates the need for stall bedding beyond a small amount to absorb urine.  Because shavings and hay are the two biggest respiratory polluters in the stable, Haygain's products help horse owners drastically improve air quality.
Micro Muscle Movement
Beyond shavings savings, ComfortStall offers cushioned support with many benefits, especially as sports medicine strategies seep deeply into veterinary care.
"There are a myriad of ways ComfortStall can be used in a sports medicine context," says World Equestrian Games physical therapist Sharon Classen. An important benefit in her work is the flooring's ability to build proprioception.
"Any time you have a soft tissue injury, you have an alteration of the proper neuromuscular pathways," Classen explains. "You need to re-educate that and that's what ComfortStall does. Because it's not a solid surface, the horse has to balance himself using proprioception. Side-to-side movement stimulates those pathways without compromising the tissue healing." The more quickly and consistently proprioception is brought into the healing process, the faster the healing and recovery.
Trends toward post-operative early mobilization are crossing to equine care, Classen notes, and ComfortStall makes that safely possible. Every rehabilitation facility should have a ComfortStall recovery stall, she asserts. Outside of post-surgery situations, the flooring helps horses rebound from the microscopic trauma that results from regular riding and recover from the rigors of competition.
Stop By!
Haygain is proud to be among 300-plus exhibitors at the AAEP Trade Show, open Sunday Dec. 2 through Tuesday, Dec. 4. Robb Thomas, VP of Sales and California Sales Consultant Kaitlyn Zaleski will on hand to demo products and answer questions. Visitors can take a whiff of steamed hay's enticing scent, see how simply and safely the process works, and re-energize cocktail party legs by standing on a sample of ComfortStall flooring.
Haygain's location is booth #1447/1546.
Haygain USA is committed to improving equine health through scientific research, product innovation and consumer education in respiratory and other equine health issues. With offices in the USA and England, Haygain manufactures and distributes products for healthier horses to 19 countries, including its Haygain® Hay Steamers, ComfortStall® Flooring System, and Flexineb Nebulizer. Visit www.haygain.us for more information.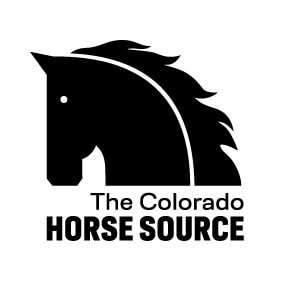 News from the horse industry. Sharing today's information as it happens. The Colorado Horse Source is not responsible for the content of 3rd party submissions.