ABHA Makes Fundraising Fun for the Whole Family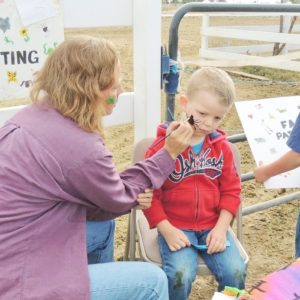 Every year the American Blazer Horse Association puts on fundraising activities that are a blast for everyone. One of them is the annual ABHA Poker Ride in Idaho City and this year the weather was perfect. Some people chose to spend the night and stay up late listening to Joseph Hatch play the guitar. Others drove up just for the day. Either way, everyone had a wonderful time on this beautiful ride. There were prizes for 1st and 2nd place for adults and 1st place for the children's highest hand.  We all enjoyed the delicious food prepared by one of our volunteers, Angie Magoffin. It was a great opportunity to get to know each other a little better and meet some new people, all while spreading the word about our beautifully versatile Blazers.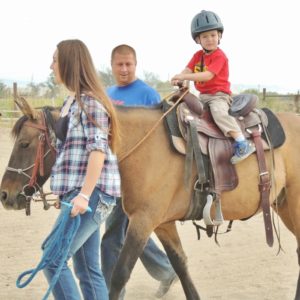 Another one of ABHA annual activities is the Harvest Festival and we were again blessed with another beautiful day. There were many fun things to do this year: face painting, horseback and pony rides, a doughnut eating contest, pumpkin carving /decorating, hay jumping, pony carting, cupcake walk and even a chance to paint a pony. On behalf of the ABHA board, we would like to thank all the volunteers who make each and every event a success—you are the foundation of our association. For volunteer opportunities, please contact us at [email protected]. More information is available at blazerhorse.com.
Published in December 2015 Issue
The mission of ABHA is to encourage and support members of the Association, while they raise, exhibit, promote and enjoy the American Blazer Horse. It is also our goal to maintain a history of the Blazer Horse by recording their bloodlines and achievements for the preservation of the breed. blazerhorse.com